Line-up for Oct. 30th-Nov. 2nd, 2020 Online
Buddhist Dhamma Transmission
with Venerable Dr. Pannavati Bhikkhuni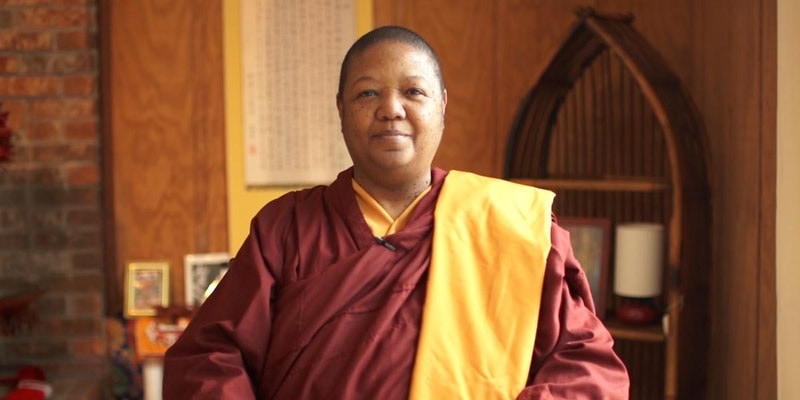 Ven. Dr. Pannavati is co-founder and co-Abbot of Embracing-Simplicity Hermitage and Co-Director of Heartwood Refuge, a new intentional community, and residential retreat and conference center in Hendersonville, NC. She is president of the Treasure Human Life Foundation. A black, female Buddhist monk ordained in the Theravada and Chan traditions, she remains a disciple of Great Master Kuang Seng, continues Vajrayana empowerments and teachings with beloved Rinpoche Zhaxi Zhouma and received transmission from Roshi Bernie Glassman of Zen Peacemaker. Pannavati is both contemplative and empowered for compassionate service. She conducts retreats nationally at over 50 centers and churches each year sharing living truths that are deep, yet apprehendable. She advises the cultivation of both wisdom and compassionate action. She believes is it fine to sit in temples and meditate and pray when things are good; when they are not, we are compelled to get off our pillows and do something. Let our actions line up with our intentions.
Locally, Pannavati founded My Place and housed 85 youth over 4 years. After their graduation from high school she created a state licensed and funded jobs training program and successful social enterprise for 3 years, My Gluten Free Bread Company. Pannavati has adopted many "untouchable" villages in India, helping them establish an egalitarian community based on Buddhist principles of conduct and livelihood, providing wells, books, improving their schools and providing micro-grants. Approximately 30,000 people live in these villages. She ordained the first Tamili bhikkhuni and visits each year to encourage and promote spiritual well-being and socio-economic development. She is a recipient of the Outstanding Buddhist Women's Award; received a special commendation from the Princess of Thailand.
Learn More: heartwoodrefuge.org
Inka Nation of 
Tawantinsuyu
with Wisdom-Keepers,

 T'ito Q'osñipa Kuntur & Qori Qespe Wayta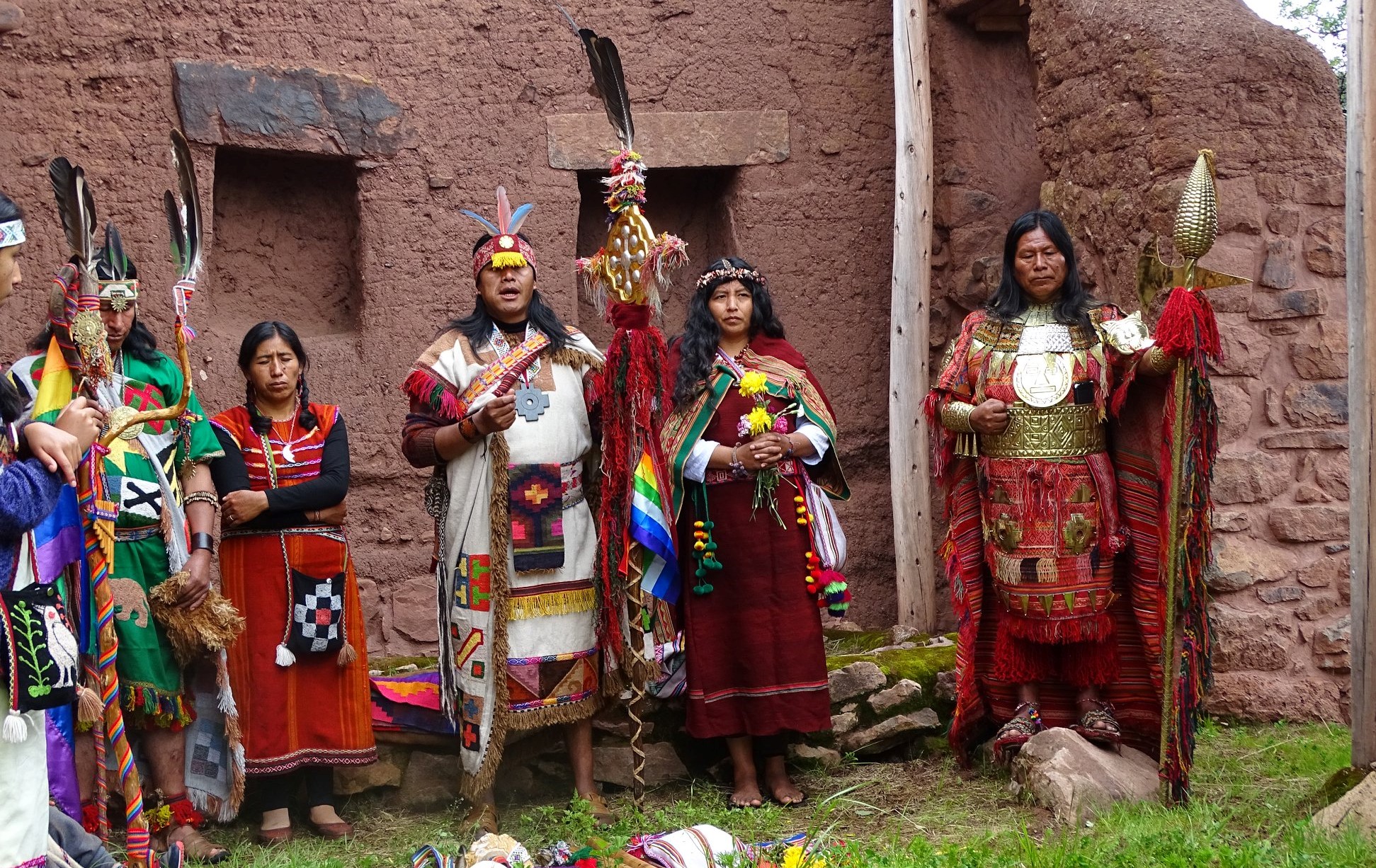 T'ito is an Inka Hamawt'a and Inti Yaya from Pomacanchis and Cusco, Peru. An Inka Hamawt'a is one who is a carrier and guardian of the sacred knowledge of the Tawantinsuyu. Inti Yaya means solar priest and is one who connects and communicates with the energy of the solar beings. T'ito is a descendent of the ancestral culture of Qanchis, who have lived in their ancestral lands for over 7,000 years. The Qanchis were a culture and spiritual tradition based on the number 7. The ancestral village of Puma Qanchi (Pomacanchi) is the sacred habitat of the 7 pumas, guardians of the mountains and valleys. These sacred lands are protected by the 7 apus, the 7 energies and colors of the rainbow and the 7 sacred lagoons. T'tito has authored several books on the spiritual wisdom of the Inkan ancestral traditon. It will be an honor to have his most recent book translated to English. He has been a guest speaker at local and international conferences on the prophecy, science, knowledge, mystery, philosophy and sacred doctrine of the Inkas of Tawantinsuyu. His life's work is dedicated to awaken consciousness, to heal, to liberate and to unify the children of the Tawantinsuyu to help transform and evolve our cosmic being.
Q'ori is Quechua and was born in K'allka, a tiny town in the Sacred Valley, protected by Apus (mountains) Pachatusan, Pitusiray and Sawasiray. She grew up in the nearby village of Lamay with her mother and grandmothers, learning from them a deep connection to Quechua culture, healing, and the land. She has been guiding people on spiritual journeys for many years, having been called by the spirit. Her presence is strong and unwavering.
T'ito and Q'ori live happily together in the Andes mountains with their community and family, where they raise their child, share their knowledge with the world, and participate in the governing body of the Inka nation of Tawantinsuyu.
Learn More: coming soon!
Intertribal Indigenous Wisdom
with Taino Elder, Maestro Manuel Rufino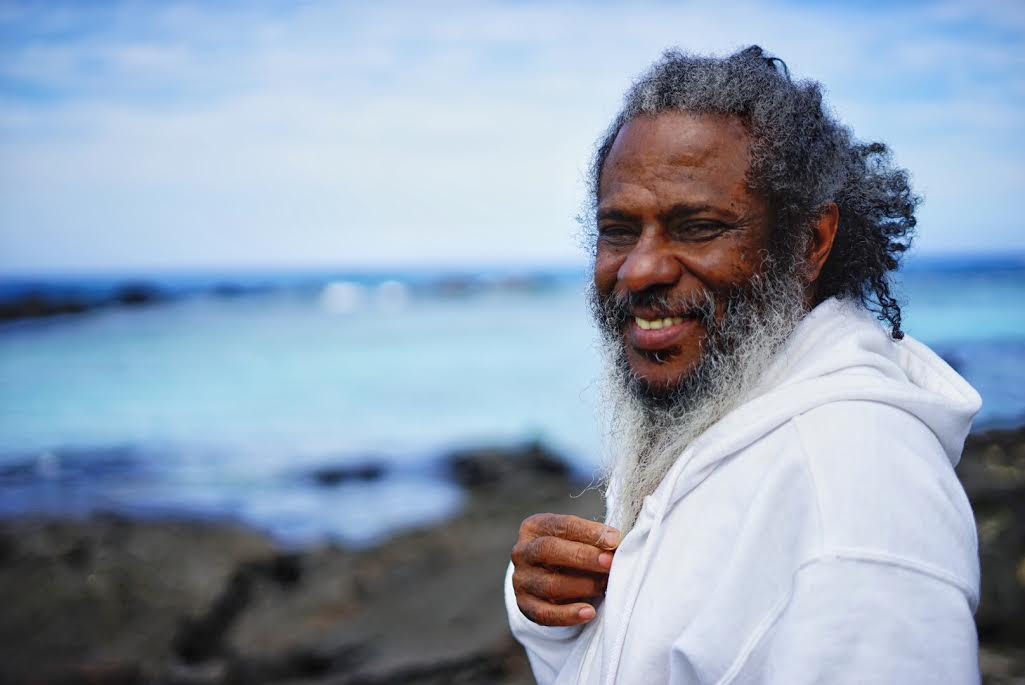 Maestro Manuel Rufino is a recognized elder in the Taino tradition and World Director of M.A.I.S.C. (The Movement of American Indian Solar Culture). He is a spiritual guide, gifted ceremonial leader, and teacher of sacred initiatic traditions of the world. Maestro Manuel is also an artist, certified iridologist, naturo-therapist, vegetarian chef, and the visionary guiding the Golden Drum community and many vegetarian restaurants including Jungle Café in Brooklyn. Guided by his teacher, Maestro Domingo Dias Porta, Maestro Manuel has been following the trails of indigenous healing arts for over 40 years. Maestro Manuel travels around the world sharing initiatic traditions, leading workshops, lectures, sweat lodges, and healing rituals.
In 2010 Maestro Manuel and a number of his students opened Golden Drum as a space for sacred traditions in New York City. Founded to give voice to the worldview of Native Americans, indigenous peoples, and the esoteric schools, Golden Drum features living representatives and students of these great traditions.
Learn More: goldendrum.org/
Sufi Storytelling & Remembrance
with Sufi Sheikh, Pir Netanel Miles-Yépez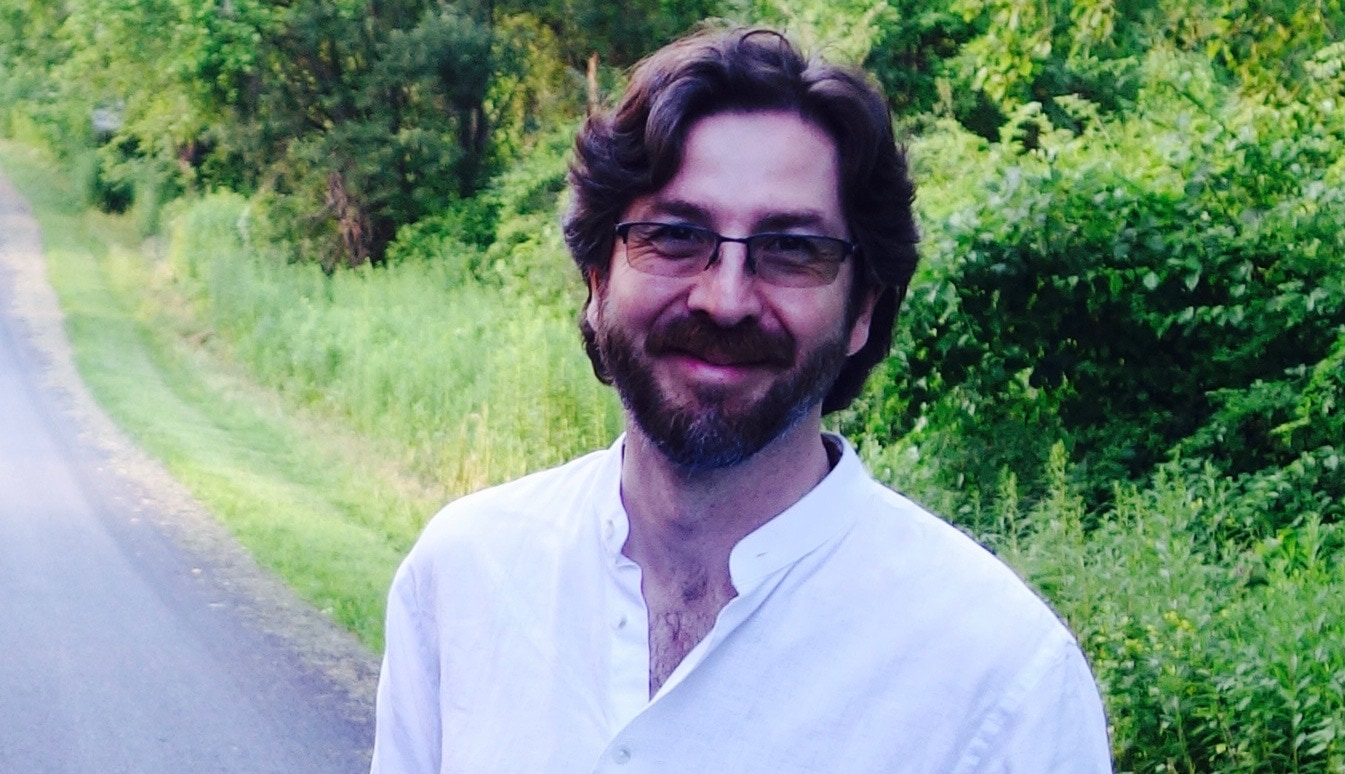 Pir Netanel (Mu'in ad-Din) Miles-Yépez is the current head of the Inayati-Maimuni lineage of Sufism. An artist, writer, and scholar of comparative religion, Pir Netanel studied History of Religions at Michigan State University and Contemplative Religion at the Naropa Institute before pursuing traditional studies and training in both Sufism and Hasidism with his pir and rebbe, Zalman Schachter-Shalomi, the famous pioneer of inter-faith dialogue and founder of the Jewish Renewal movement, as well as masters of various other traditions, including Father Thomas Keating. He has been deeply involved in ecumenical dialogue and is considered a leading thinker in the InterSpiritual and New Monasticism movements.
He is the translator of My Love Stands Behind a Wall: A Translation of the Song of Songs and Other Poems (2015), the co-author of the critically acclaimed commentary on Hasidic spirituality, A Heart Afire: Stories and Teachings of the Early Hasidic Masters (2009), the editor of various works on InterSpirituality, including Meditations for InterSpiritual Practice (2012), and a new series of the works of the Sufi master, Hazrat Inayat Khan, annotated and adapted into modern English. 
Learn More: inayati-maimunis.org/
Kabbalah: Jewish Mysticism
with Rabbi Tirzah Firestone, PhD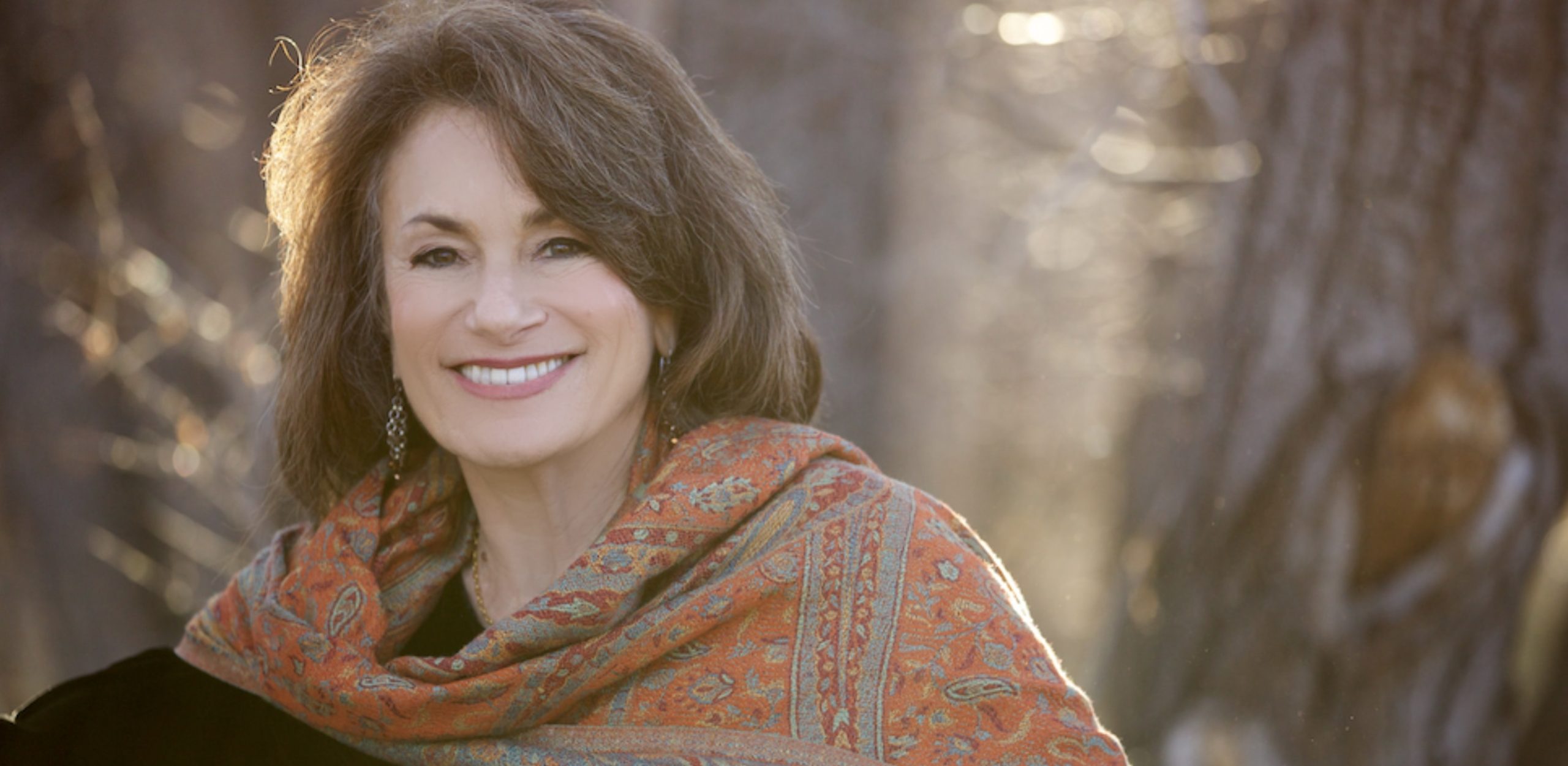 Rabbi Tirzah Firestone, PhD, is an author, Jungian psychotherapist, and founding rabbi of Congregation Nevei Kodesh in Boulder, Colorado. Ordained by Rabbi Zalman Schachter Shalomi in 1992, she is a leader in the international Jewish Renewal Movement and a renowned Jewish scholar and teacher.
Tirzah earned a masters degree in counseling at Beacon College in Boston, Massachusetts in 1982, and a doctorate in depth psychology at Pacifica Graduate Institute in Santa Barbara, California in 2015. Her cutting edge research on the impact and healing of collective trauma draws on the fields of neuroscience, psychology, Jewish literature and mythopoesis. Her groundbreaking work called Wounds Into Wisdom: Healing Intergenerational Trauma (Monkfish, 2019) employs interviews, case studies, and her own autobiographical narratives to demonstrate how trauma residue passes from generation to generation and how it can be transformed.
Now Rabbi Emerita of her congregation, Tirzah maintains a private practice in depth psychology, and teaches nationally about modern applications of ancient wisdom and ancestral healing: how to transform patterns of suffering from our past and bring forth clarity, wisdom, and blessings for ourselves and those who come after us.
Tirzah lives in Colorado with her husband David. Together they have three grown children, Brianna, Emily, and Dakota.
Learn More: tirzahfirestone.com