Line-up for Oct. 30th-Nov. 1st, 2020 Online
Trevor Hall
Headlining Album-Release Concert & Personal Interview with Spiritual Dialogue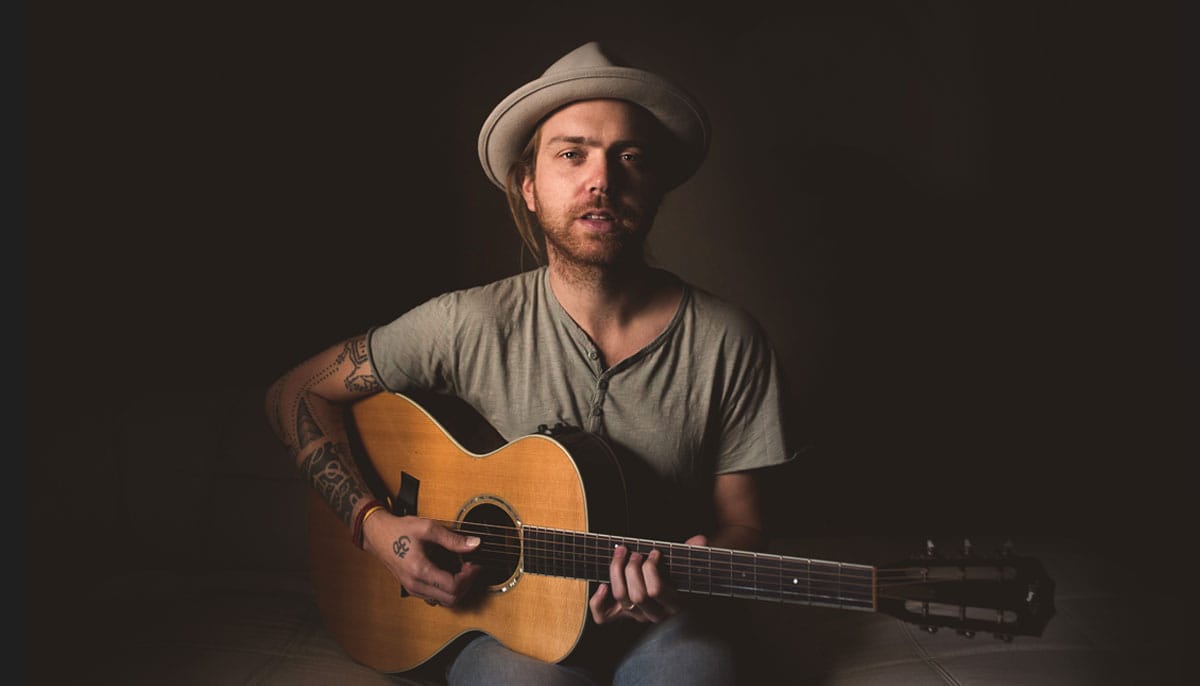 Raised on an island in South Carolina, singer/songwriter Trevor Hall realized at a young age that music was more than just a passion–it was his life's art.At sixteen, he recorded his first album. Shortly after, Hall left South Carolina for Idyllwild Arts Academy in California where he studied classical guitar and was introduced to the practices of yoga and meditation, which would greatly influence his life and his music. 

Hall's music, a blend of roots and folk music with touches of electronic elements, is imbued with a deep love of Eastern Mysticism. This powerful symbiosis fostered a deep connectivity with his growing fan base and Trevor quickly matured into a leader of the burgeoning conscious musical community. Along with numerous pilgrimages to India, he has sold out the historic Red Rocks Amphitheatre in Colorado as a headliner and he also completed a series of sold–out international tours with artists such as Ziggy Marley, Jimmy Cliff, Michael Franti, John Butler Trio, Matisyahu and Brett Dennen.

IN AND THROUGH THE BODY, Hall's latest record, releasing September 25th, 2020, presents his most mature sound yet, touching on the timeless human themes of love, struggle, growth and redemption. Hall uses a palette of genres that span from folk, roots–rock, indie, and electronic, all with a consistent wash of authentic far–Eastern influence.

Trevor Hall's prior release, THE FRUITFUL DARKNESS, was his first independent release and the #1 music campaign of 2017 on Kickstarter. The album was released on June 1st, 2018 and premiered at #4 on the iTunes Alternative Charts. In the lead up to the new album, IN AND THROUGH THE BODY, Hall released a 2020 single featuring Brett Dennen, Put Down What You Are Carrying, which immediately became one of the top streamed songs in his scene. 

Chapter of the Forest(2014) and KALA(2015), debuted at #3 and #2 on the iTunes singer/songwriter chart respectively.

Hall and his wife, Emory, created the Where the Rivers Meet Foundation in 2020 in order to continue their humanitarian efforts in both India and Nepal. "After decades spent traveling across India and Nepal," they say, "we were inspired to create a foundation that could give back to those lands and people that touched and impacted our lives so immensely."

IN AND THROUGH THE BODY was produced by Brad Cook (Bon Iver, Hiss Golden Messenger), with additional instrumentation from Phil Cook (Megafaun) and Matthew McCaughan (Bon Iver), as well as vocal accompaniment from Emory Hall. Hall's mother and sister also have vocal appearances on a song, making the album truly a family affair. The album was recorded in Durham, North Carolina and mixed at Great Stone Studios in Oakland, California (former home of Green Day) by Johnny Cosmic (Stick Figure).

Learn More: trevorhallmusic.com
Lily Fangz with Special Guest
Underground Hip Hop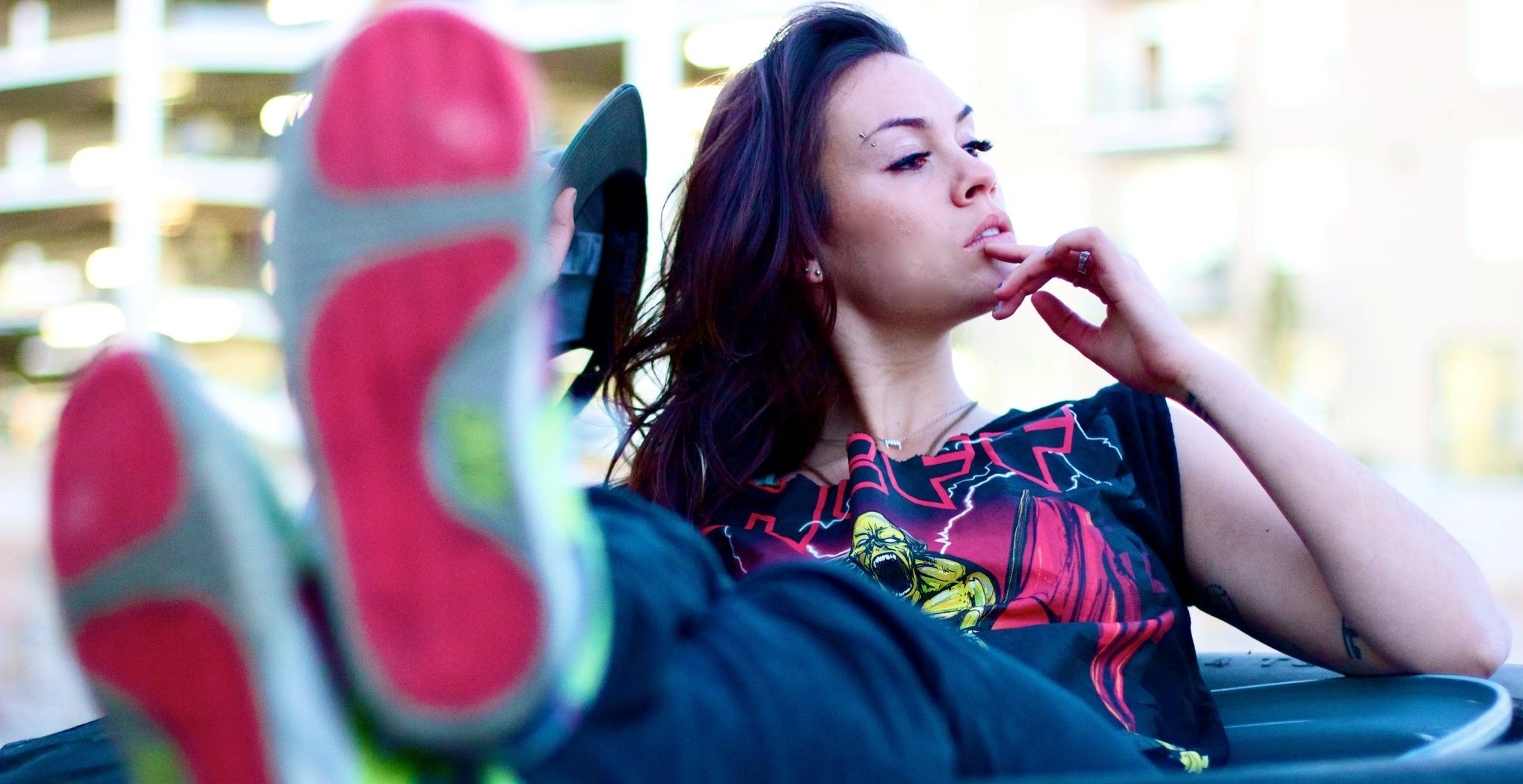 Lily Fangz is about fully engaging in the creative explorations of life, biting down, activating those around with passion, perspective, and perhaps asking the questions that aren't posed enough. Wordplay started way back- writing since she could hold a pencil, that process evolved into stories, sketches, poetry, rhymes. Her memory is capacious and flow sick like contagious- so she began to share her words and release them free from their pages. Gravitated towards performance poetry, a lot of slams, jams, and cyphers. Realizing making music and art is the only thing that can quench her thirst LFangz is here to chomp down and invites all to join the feast of engaging with this human experience!
Learn More: planetfangz.org
Original Currency: Mapacho Vol. I
Medicinal Hip Hop with Wayra & YashAkasha
Primordial presence meets purposed creative flow… and it's fresh to death. Gifted sacred-song teacher, Wayra Wagner, and interdimensionally touring MC, YashAkasha, have joined forces to form a multilingual domestic collaboration like no other. Together they co-create the ultimate Medicinal Hip Hop fusion for the Current Era. The grooves make you move, the vocals are rich and rootsy, and the lyricism is right on the money. Through the ancient codex of rhythm and rhyme, we gain access to a secret alphabet, a universal language, and a supreme intelligence. This music merges worlds, drawing on cross-cultural roots, from Wayra's Quechua-Muisca heritage to Yasha's initiations in Kabbalah to the original principles of underground Hip Hop itself. They will be sharing songs from the new project where Mamacha+Papacho=Mapacho Vol. I…
YashAkasha has been performing poetry on stage and rhyming with a passion since his earliest childhood memories. Soon after his first homemade music video quickly gained thousands of views, his song for Standing Rock was selected as a finalist for a Hip Hop competition by Talib Kweli and Xiuhtezcatl Martinez. He then went on to release his first album, Rapture (2017), which was well-received, including press coverage in Delumin/a online journal. His second album, Renaissance (2020) is a recent release by Original Currency prod. Treaphort feat. Nirete "Amor" Llopis & published in collaboration with Golden Turtle Sound and YA Productions (a branch of Worldchangers Organization and YashAkasha LLC). YashAkasha has collaborated with many artists such as Lily Fangz and Srikala and shared the stage as an opener for artists such as Matisyahu, Liquid Bloom, Porangui, Amber Lily and Tubby Love.
"I've been watching your shows online and it sounds blessed."
—Josh David Barrett
(Lead Vocals for The Wailers)
Learn More: Original-Currency.com , YashAkasha.com
Ixchel Prisma & Jerry Walsh
Medicine music and shamanic sound journey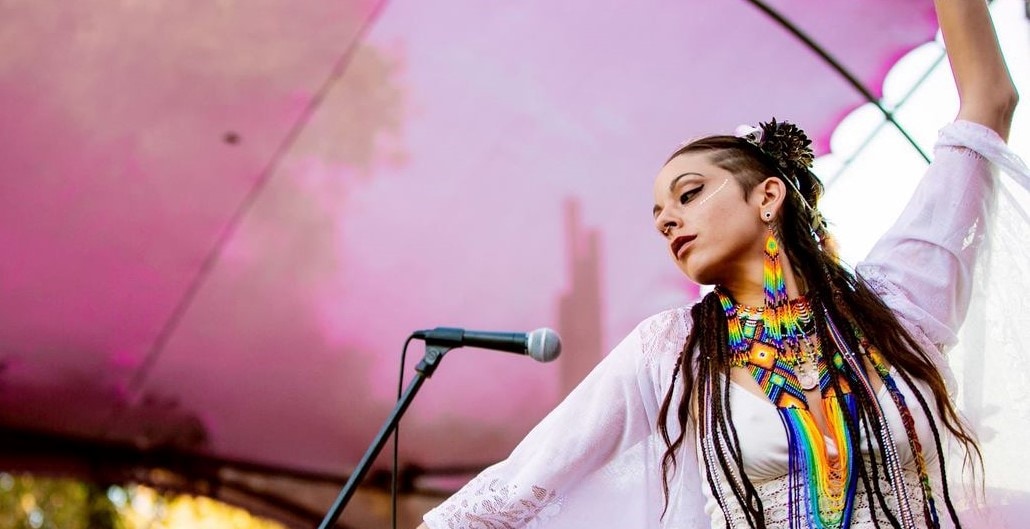 Ixchel Prisma is a multi genre vocalist, instrumentalist, composer, and sound healer who brings the medicine of beauty through sound. Original uplifting lyrics are woven together with intertribal sacred music and soaring chants, submerging listeners into a full spectrum experience.
Learn More: ixchelprisma.com
Dream Seed
Full Sound Healing Ensemble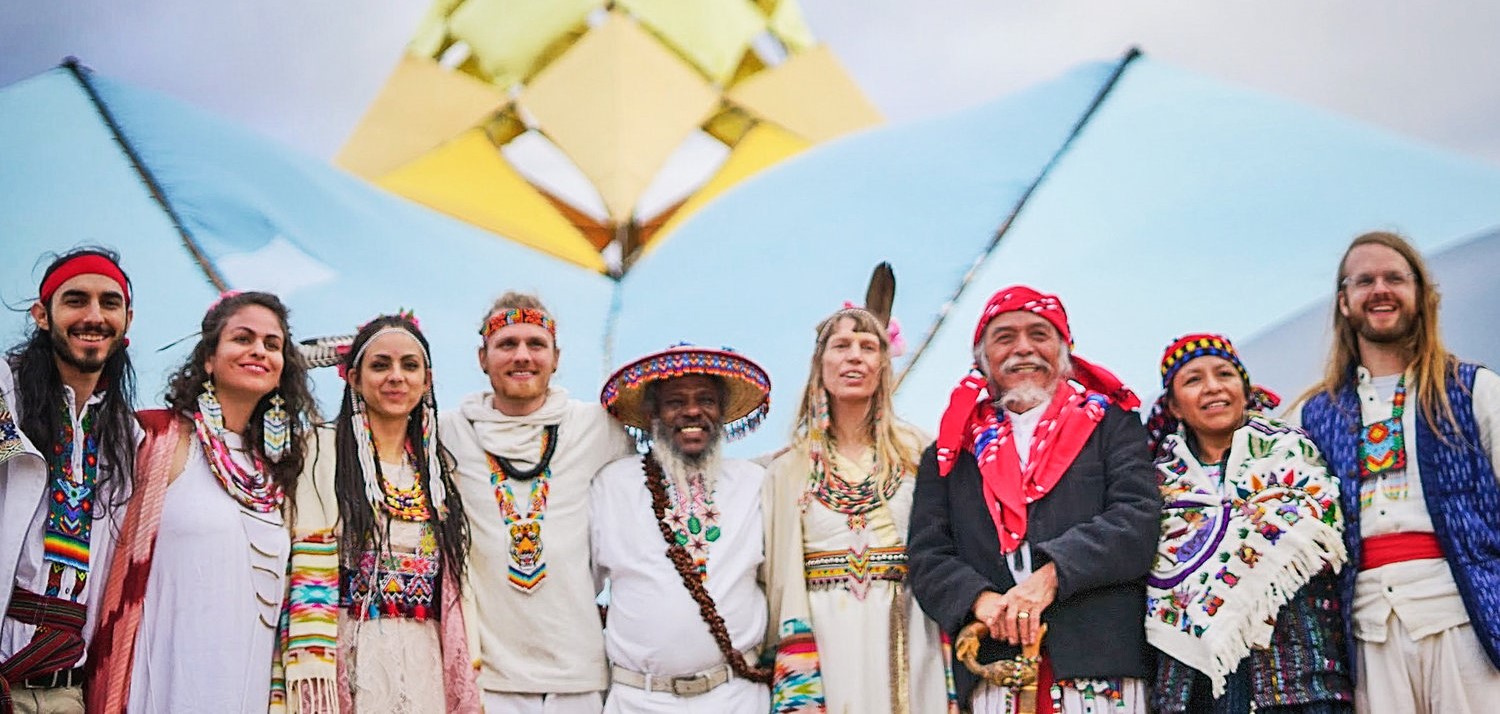 Dream Seed is a two-hour sound bath hosted by members of Golden Drum and Didge Project. Shamanic chanting, mantras, overtone singing, Native American songs, indigenous music, didgeridoos, crystal singing bowls, bells, gongs, harmoniums, tuning forks and other overtone-emitting instruments are used to create an environment conducive to deep relaxation and inward investigation. Participants are led through guided meditations and sound healing practices designed to harmonize body, mind and spirit.
"Tonight's event was a spiritual ceremony first and a concert second. Not because the music wasn't the most transcendent but because the function felt like it was to to connect with our souls and to elevate us and to heal us rather than simply to deliver music for enjoyment or entertainment.
It was the sound of the soul to align the souls to the greater spirit and it was effective and it was really powerful and it was spontaneous. It was loving. It brought us to the peace that does surpass understanding."
— Alex Grey
Learn More: dreamseedsound.com
Rachael Sessions & Josh Hines

Prayerful Musical Offering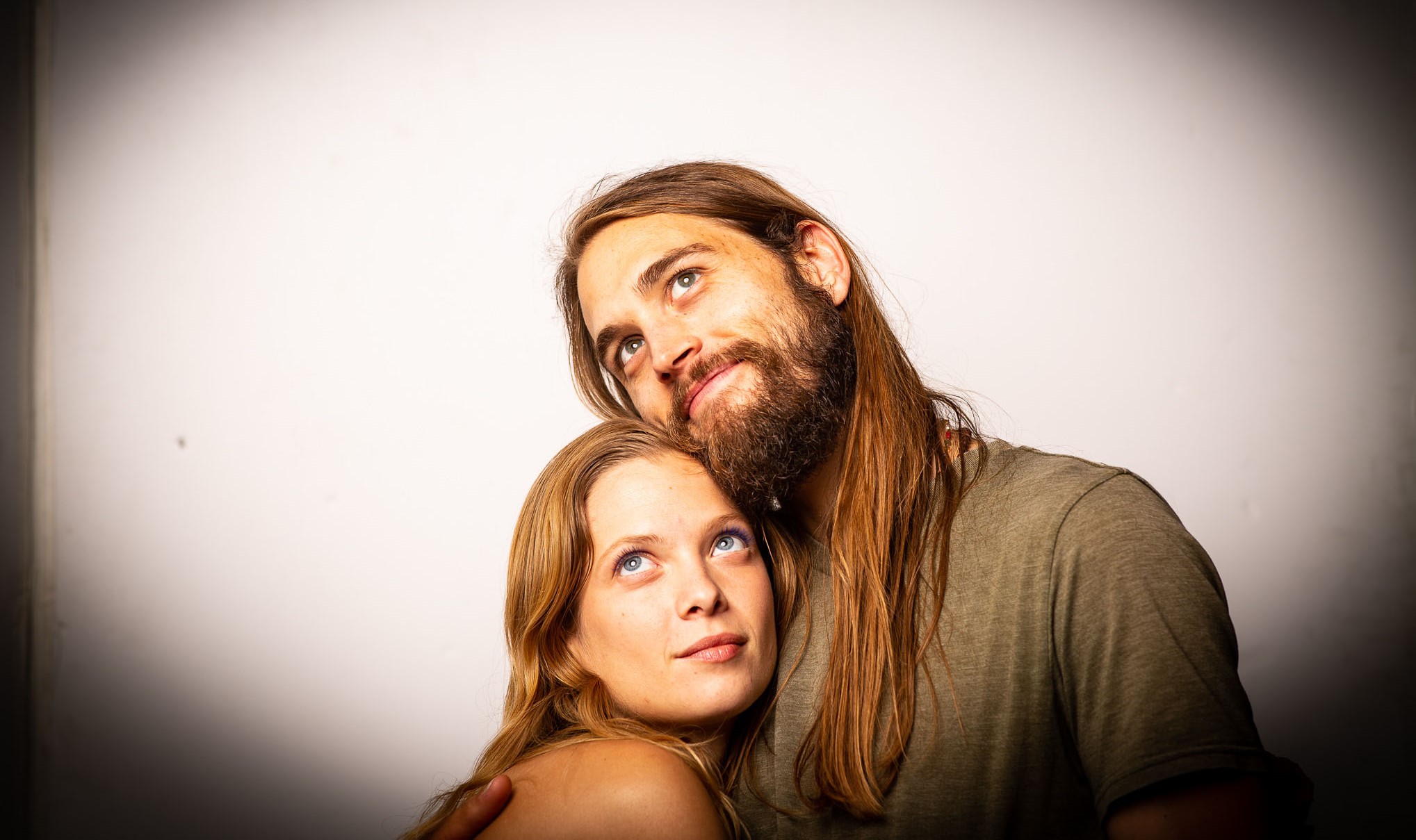 From a cabin in the woods of Pennsylvania to a yoga studio in Princeton to a sanctuary at a holistic retreat center in the Hudson valley, Josh Hines has touched the lives of many through his music that inspires his audiences to open their hearts, and his presence that illuminates the path on their journey inward to peace and harmony through love. Beyond being a gifted singer/song-writer, Josh is also an energy medicine practitioner. He offers workshops and one-on-one spiritual coaching sessions based on his knowledge and experience of holistic health and nada yoga (the yoga of sound). Josh's gift and mission is to serve the world as a bridge between the wisdom and grace of folk music, the balance and alignment of yoga practice, and the principles and energy of holistic health. An evening with him and his music is an empowering and healing experience on multiple levels.
Rachael Sessions is a devotional singer, mother, and shamanic practitioner. Her voice is a gift and transmits prayer, peace and possibility. She has released two full length albums of medicine music: "Dream of this World" in 2017 and "The Beauty Way" in 2018. She continues to sing in live ceremony and at home with her family and beloved partner, Josh Hines.

Learn More: rachaelsessions.bandcamp.com