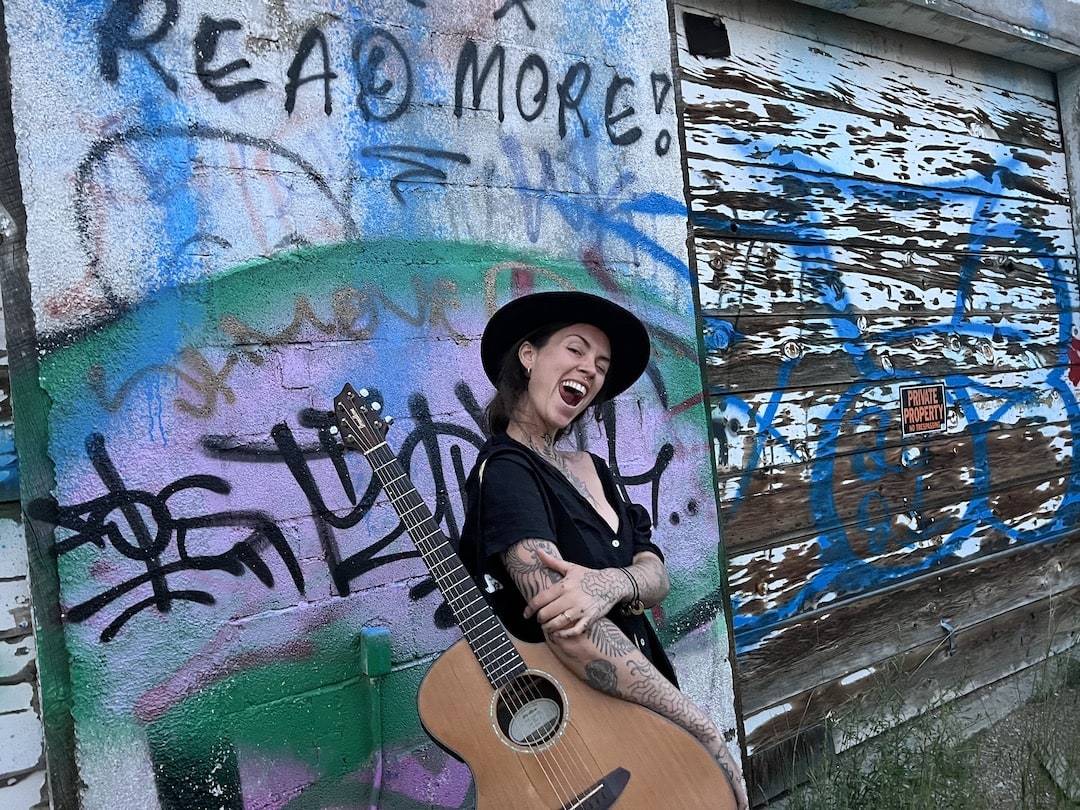 Lily Fangz is about fully engaging in the creative explorations of life, biting down, activating those around with passion, perspective, and perhaps asking the questions that aren't posed enough. Wordplay started way back- writing since she could hold a pencil, that process evolved into stories, sketches, poetry, rhymes. Her memory is capacious and flow sick like contagious- so she began to share her words and release them free from their pages. Gravitated towards performance poetry, a lot of slams, jams, and cyphers. Realizing making music and art is the only thing that can quench her thirst LFangz is here to chomp down and invites all to join the feast of engaging with this human experience!
Learn More: planetfangz.org
Bloomurian
is the electronic music & DJ project of Robin Liepman (Bloom), originally from California, and currently Colorado based. Bloomurian's sound ranges from Ecstatic Dance, World Bass, Trip-Hop, Glitchy, Psy-Dub, & Trap, to face-melting, heart-opening, soul-awakening multidimensional frequencies. 

Bloomurian recently landed in Boulder, Colorado, and has quickly become a local favorite, getting booked left and right for ecstatic dances, concerts, festivals, and retreats. Bloomurian weaves original tracks, collaborations, remixes, and tasteful selections, into a rich tapestry of sonic alchemy, always tuning in to the ideal vibe for each particular event and audience.

Bloomurian reads the energy of the moment and steers the spaceship in the direction most conducive to ecstatic states of awakening and embodied movement medicine. Bloom has shared the stage, opened, and closed for many notable artists including: Dirtwire, Amani (Desert Dwellers / Liquid Bloom), Porangui, Rising Appalachia, Mike Love, Gone Gone Beyond, Kaya Project, Erothyme, Equanimous, Skysia, Volo, Scott Nice, Ryan Herr, Pere (Tribone), and DJ Bushman (founder of Envision Festival), Lavender Fields, and Blossomn.
Learn more:  linktr.ee/bloomurian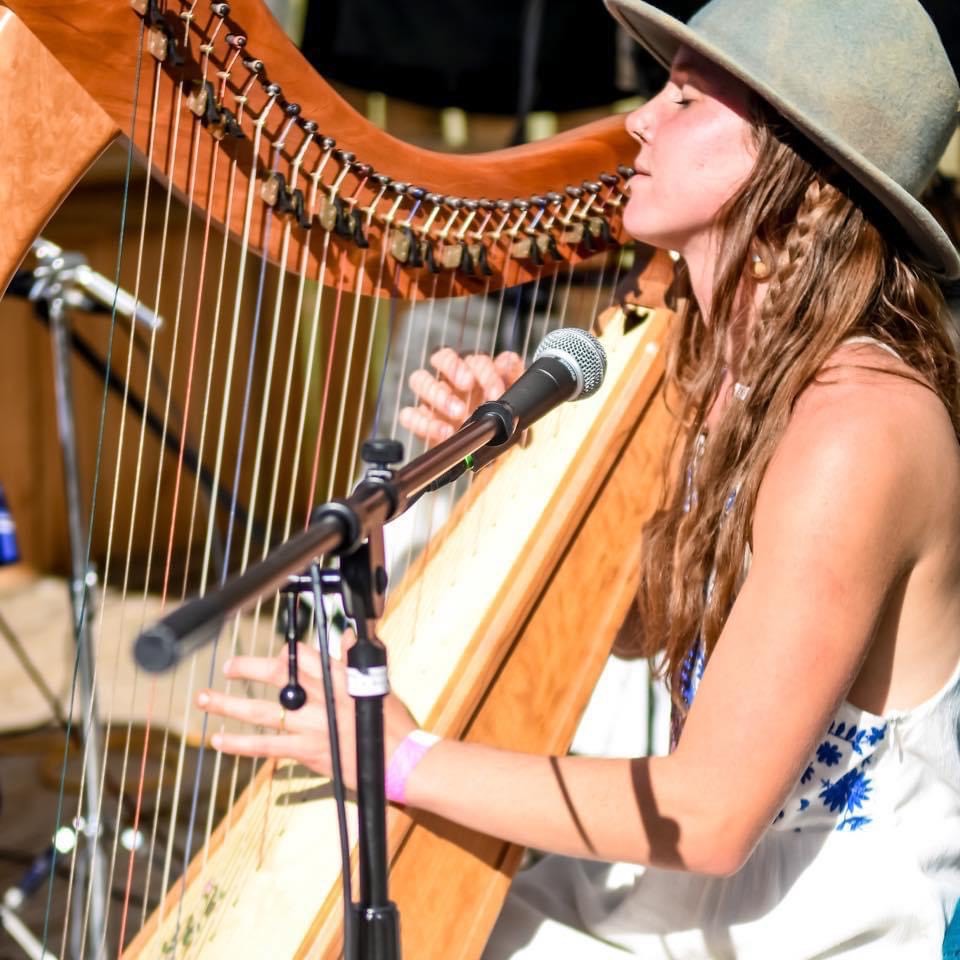 Saoirse Watters is a ceremonial musician dedicated to exploring the wild art of living. She plays harp, ukelele, and drums and sings both her own compositions and music from around the world. Saoirse is also a folk herbalist, doula, and ritual weaver. Her passions come together in PlantSong, a seasonal ritual she facilitates that combines folk herbalism, permaculture, and music.
Learn More: www.ashtreecreativecollective.com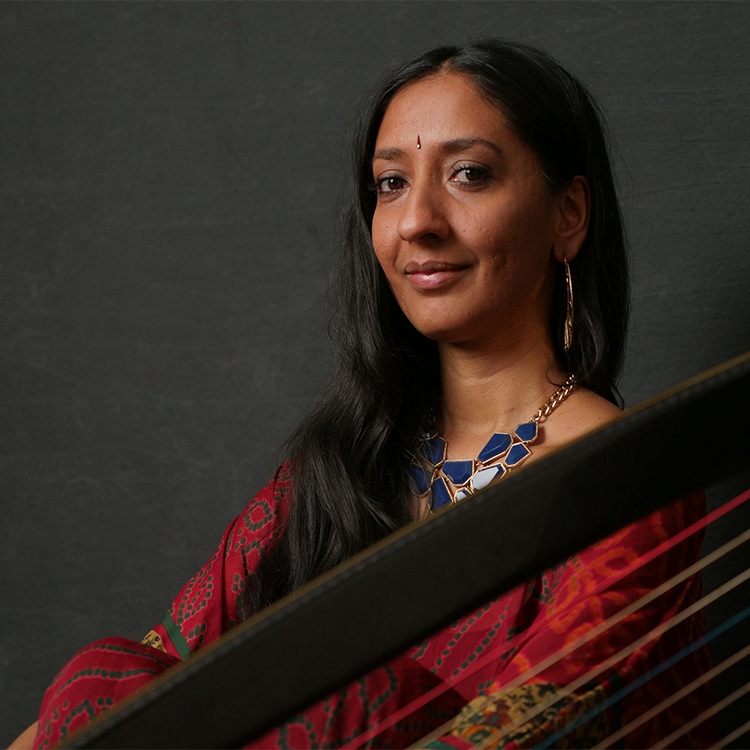 Deepen into bliss through your voice. Experience the art and joy of singing consciousness-transforming songs from the Indian tradition with Sheela Bringi.
Sheela is a classically trained Indian singer, harpist, and bansuri flautist whose work to bridge the musical worlds of India and America has been profiled by NBC News, NPR, Public Radio International, and others. She has performed in a wide range of venues, including concert halls and universities presenting traditional material, yoga studios leading kirtans and in dance clubs overtop throbbing, bass-heavy beats (she's toured with Karsh Kale, DJ Drez, and many others). Sheela has extensive training in North Indian classical, devotional and Western musical traditions, and past teachers include Indian maestros G.S. Sachdev and Aashish Khan, and Western contemporary greats such as Cecil Taylor and Meredith Monk. She currently studies Hindustani voice with Sri Subhashish Mukhopadyay. She is based in Boulder, CO, where she teaches Indian Devotional & Raga Singing at Naropa University.
Learn More: shebrings.com