Line-up from February 1st, 2020 in Colorado:
…
…
…
Lily Fangz
Underground Hip Hop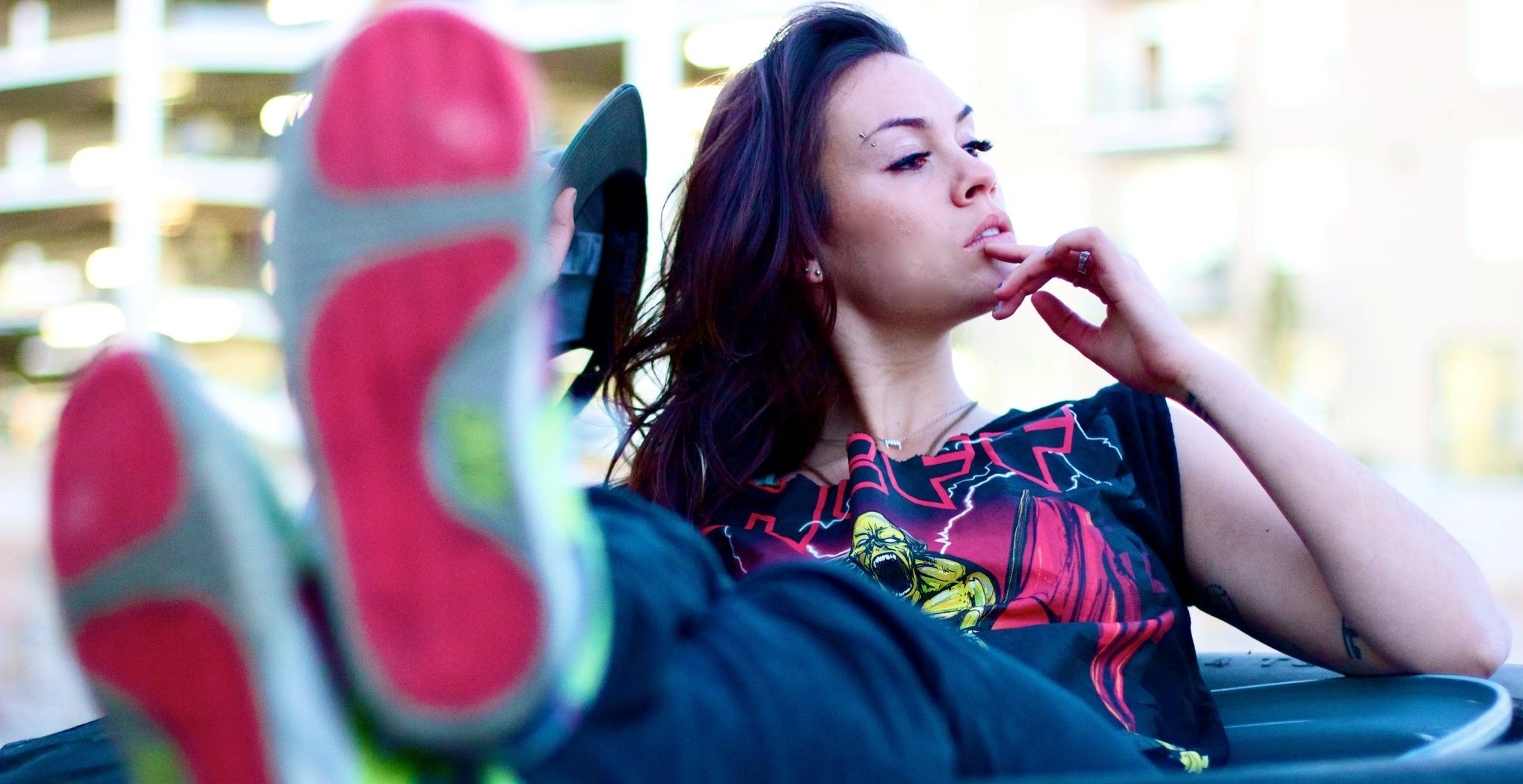 Lily Fangz is about fully engaging in the creative explorations of life, biting down, activating those around with passion, perspective, and perhaps asking the questions that aren't posed enough. Wordplay started way back- writing since she could hold a pencil, that process evolved into stories, sketches, poetry, rhymes. Her memory is capacious and flow sick like contagious- so she began to share her words and release them free from their pages. Gravitated towards performance poetry, a lot of slams, jams, and cyphers. Realizing making music and art is the only thing that can quench her thirst LFangz is here to chomp down and invites all to join the feast of engaging with this human experience!
Learn More: planetfangz.org
EarthCry
Dance with Anthony Thogmartin of Papadosio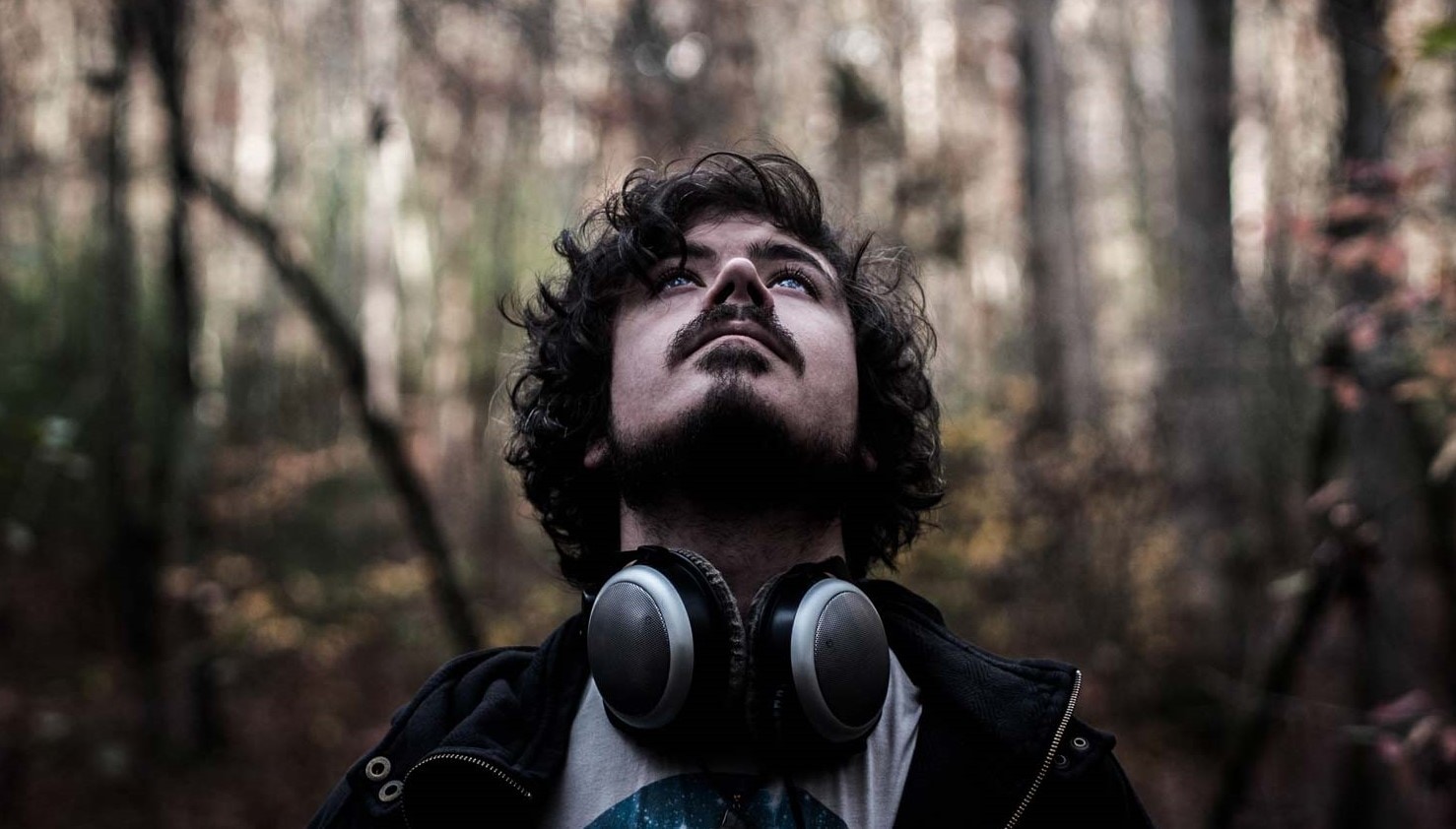 EarthCry is Anthony Thogmartin's solo music, serving as an outlet for his more electronic musical ideas, as well as a place to try experimental genre mashing, developmental frequency blending, and odd instrument combinations. Staying true to live roots, an EarthCry show can consist of any combination of live instruments, mixing, slicing, looping, and cutting overtop of arrangements that come out differently every time. All the while, electronic controls are always facing the crowd to encourage a deeper experience of interaction. His most recent release "Sun Path" "…emerges as an album meant for this moment. A soundtrack for the collective consciousness of today's higher-level thinkers, intent on assimilating all of the old to push forth the new." – Lost in Sound. Other notable musical outputs have been his debut album "Hear the Earth, Heal Yourself, Heal the Earth, Hear Yourself", a voyage into 6 solfeggio tones. He has also released 2 "Mother's Mashups" which are combinations of 2 songs that mysteriously fit together in fun ways. As a beneficial operation, EarthCry also donates earnings to different ecological initiatives around the world.
Learn More: earthcry.net
Liquid Bloom
DJ Set with Amani Friend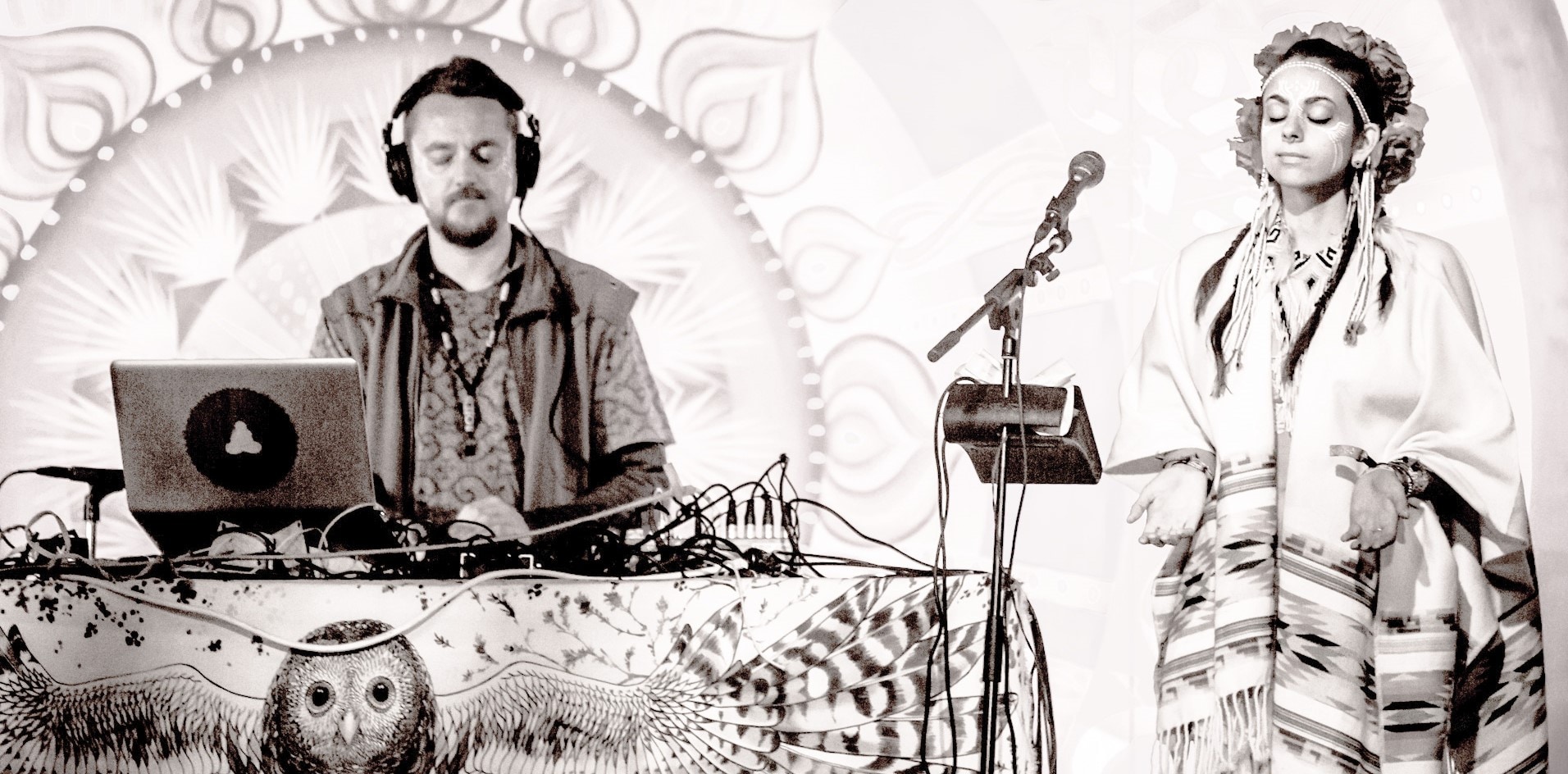 For nearly two decades, Amani Friend has also been at the helm of the global-electronic project Liquid Bloom. Feeling equally at home on the international festival dance circuit, in the Yoga studio, and in the more subtle sonic spaces reserved for intentional ceremonies guided by ancient allies, the wide-ranging artist collective under the umbrella of the Liquid Bloom project spans distance, time, and dimensions of mind. As one half of Desert Dwellers, Amani brings his dance floor guidance and experience to harness a deeper, transportive journey, giving as much weight to calm and the serene as to the ecstatic groove. As founder of Liquid Bloom, he has guided the project through its many lives, and its many rebirths at the hands of remixers AtYyA, Numatik, and Mose to name a few. The Liquid Bloom experience unfolds in a multitude of incarnations. Amani is able to craft deep, entrancing journeys during his solo DJ sets.
Learn More: liquidbloom.com
Original Currency
Hermetic Hip Hop with YashAkasha, Treaphort & Amor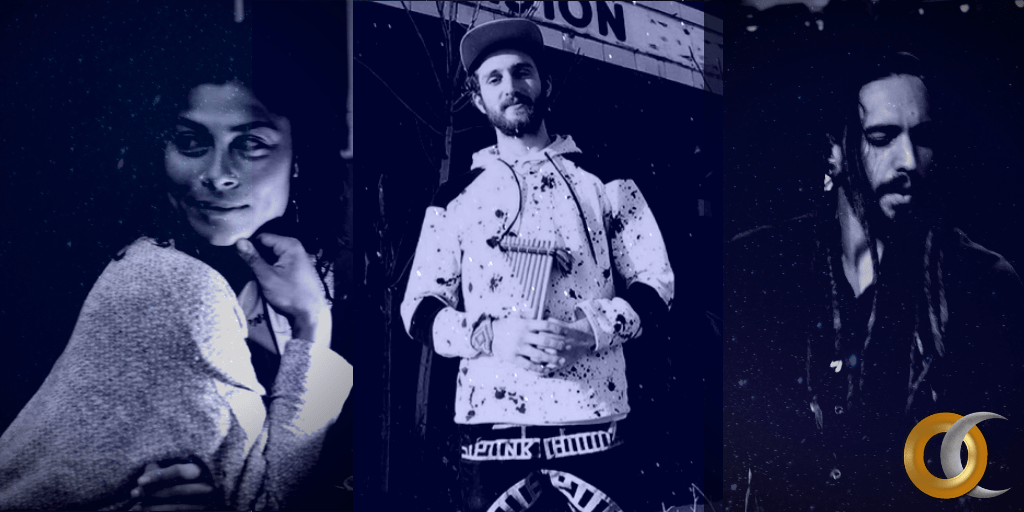 Primordial presence meets purposed creative flow… and it's fresh to death. Celebrated ecstatic DJ and producer, Treaphort, and interdimensionally touring MC, YashAkasha, have joined forces with a striking and powerful vocalist named Amor, to form a Renaissance Triad like no other. Together they co-create the ultimate Hip Hop fusion for the Current Era. The grooves make you move, the vocals are rich and rootsy, and the lyricism is right on the money. Through the ancient codex of rhythm and rhyme, we gain access to a secret alphabet, a universal language, and a supreme intelligence. Having existed for a matter of months, and only released one song from an unfinished album, Original Currency was already touring across the United States and opening for Matisyahu.
In the past decade, Amor has toured internationally as a professional vocalist and dancer, performing over 200 shows in 23 different countries. In 2012, she performed a Hip Hop song in front of the president of Taiwan — on national television — with 150,000 viewers. Bringing timeless melodies and catchy hooks into the mix, Amor diversifies and punctuates the sound of driving rhyme-schemes with the fluidity of sacred invocations and prophetic proclamations for the changing times. Treaphort is a well-respected architect of ecstatic sounds, who has been plugged into the international dance circuit for a decade and has been producing and DJing for almost two decades, since the age of 13. YashAkasha has been performing poetry on stage and rhyming with a passion since his earliest childhood memories. Soon after his first homemade music video quickly gained thousands of views, his song for Standing Rock was selected as a finalist for a Hip Hop competition by Talib Kweli and Xiuhtezcatl Martinez. He then went on to release his first album, Rapture (2017), which was well-received, including press coverage in Delumin/a online journal.
Learn More: Original-Currency.com

Ixchel Prisma
Medicine music and shamanic sound journey by Ixchel Prisma and Jerry Walsh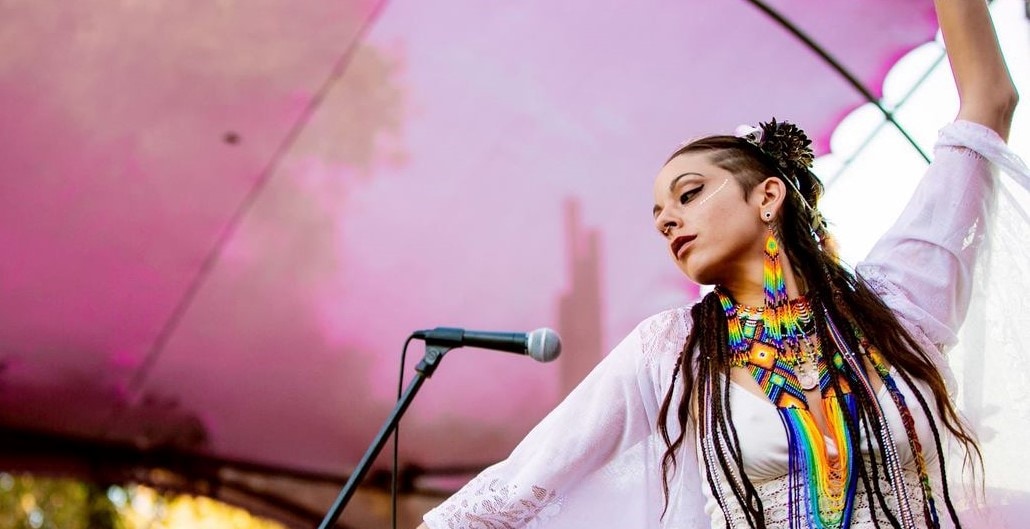 Ixchel Prisma is a multi genre vocalist, instrumentalist, composer, and sound healer who brings the medicine of beauty through sound. Original uplifting lyrics are woven together with intertribal sacred music and soaring chants, submerging listeners into a full spectrum experience.
Learn More: ixchelprisma.com
Buddha Bomb
Mind-bending and genre-fusing Ecstatic Dance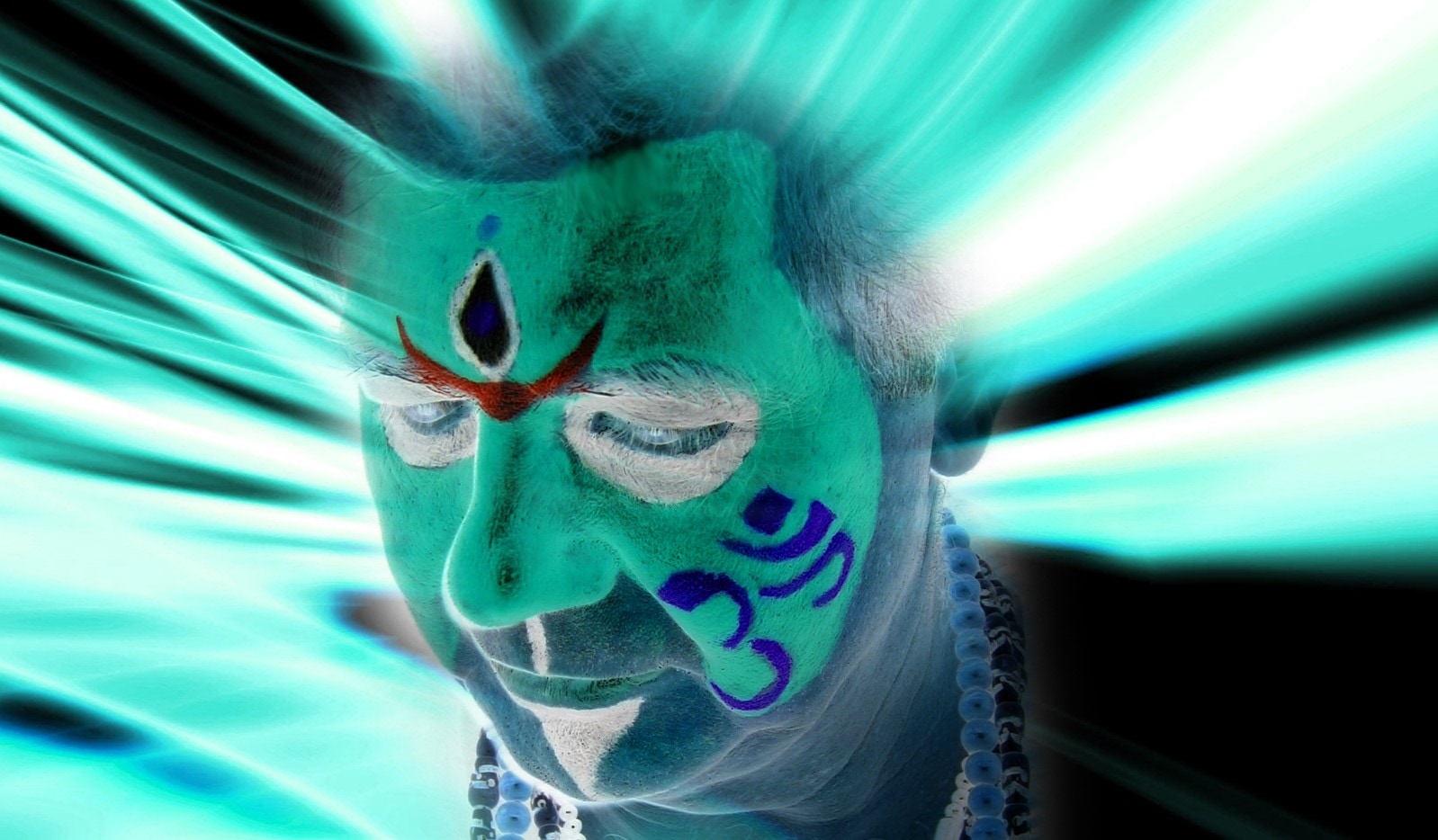 Buddha Bomb has devoted the greatest part of his life to elevating consciousness using music as a transformational conduit to bring healing and joy to thousands. His sets are inspired, seamless and often mystical. He provides the fuel for the dance journey, which can bring you to your deepest depth and your highest height. Whether spinning Ambient, Psytrance, IDM, Old School or his own compositions Buddha Bomb gives it his all. Buddha is formless wherein all possibilities have space to occur. Bomb is Form – action, motion, heat, and beats.
Learn More: buddhabomb.net