Transformational Workshops
(Classes for Unlearning)
Line-up from February 1st, 2020 in Colorado:
…
…
…
Amazonian Primordial Breathwork
with Wayra & Yasha Wagner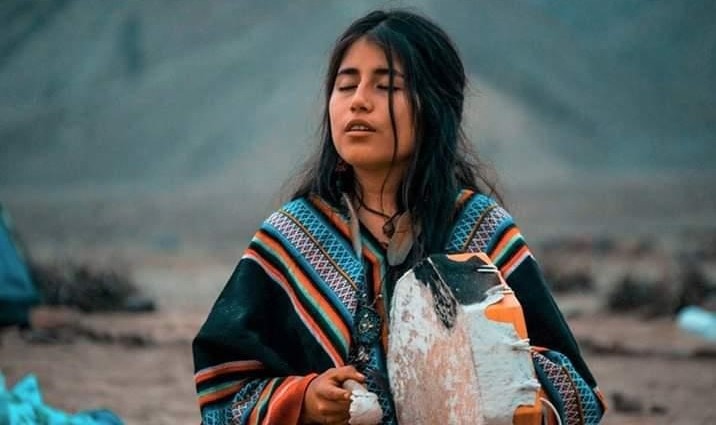 Amazonian Primordial Breathwork Practice (with strong Cacao)
Amazonian Primordial Breathwork is a shamanic practice of deep catharsis and liberation, accompanied by rhythmic movement and vocalization. Designed to alchemically eliminate the imprints and blockages in every Chakra, this particular Breathwork technique comes from the Paititi Institute for the Preservation of Indigenous Culture and Ecology in the Peruvian Andes, where Yasha once lived. Yasha has received the direct permission of Roman Hanis and the Paititi Institute to facilitate standing Primordial Breathwork practices, as adapted from the Yanomami nation of the Amazon rainforest.
Dedicated to the vision of inner world peace, Yasha is an MC, polymath, and founder of Worldchangers Organization 501(c)3 and its Eight Limbs initiatives. As an initiate of both the Inayati-Maimuni Order and the Intertribal Altar, he leads ceremonial rites of passage and interprets dreams. Yasha is also authorized to facilitate T'ai Chi, Breathwork, Zikr, and meditation. Having studied World Wisdom Traditions at Naropa University, Yasha is now enrolled in a PhD program for Jungian Depth Psychology at Pacifica Graduate Institute. Since early childhood, Yasha has traveled the world, while actively receiving and sharing interspiritual practices and initiatic traditions.
Born to a Peruvian family in Colombia with Quechua, Muisca, and Mestizo roots, Wayra Wanka migrated from her home in South America — where she has studied the ancestral healing traditions and ancient, sacred practices of her lineage — to the mountains of Colorado — where she teaches Sacred Song Classes each Sunday, co-facilitates in partnership with Yasha, and supports the mission of Worldchangers Organization with her gifts and passions. Wayra Wanka, cantante / artista medicina, facilitadora de saberes ancestrales y círculos del sagrado femenino, chef creadora consciente, viajera y aprendiz de la vida.
Learn More: lucidlifecare.com
Indian Kirtan
Divine Singing with Sheela Bringi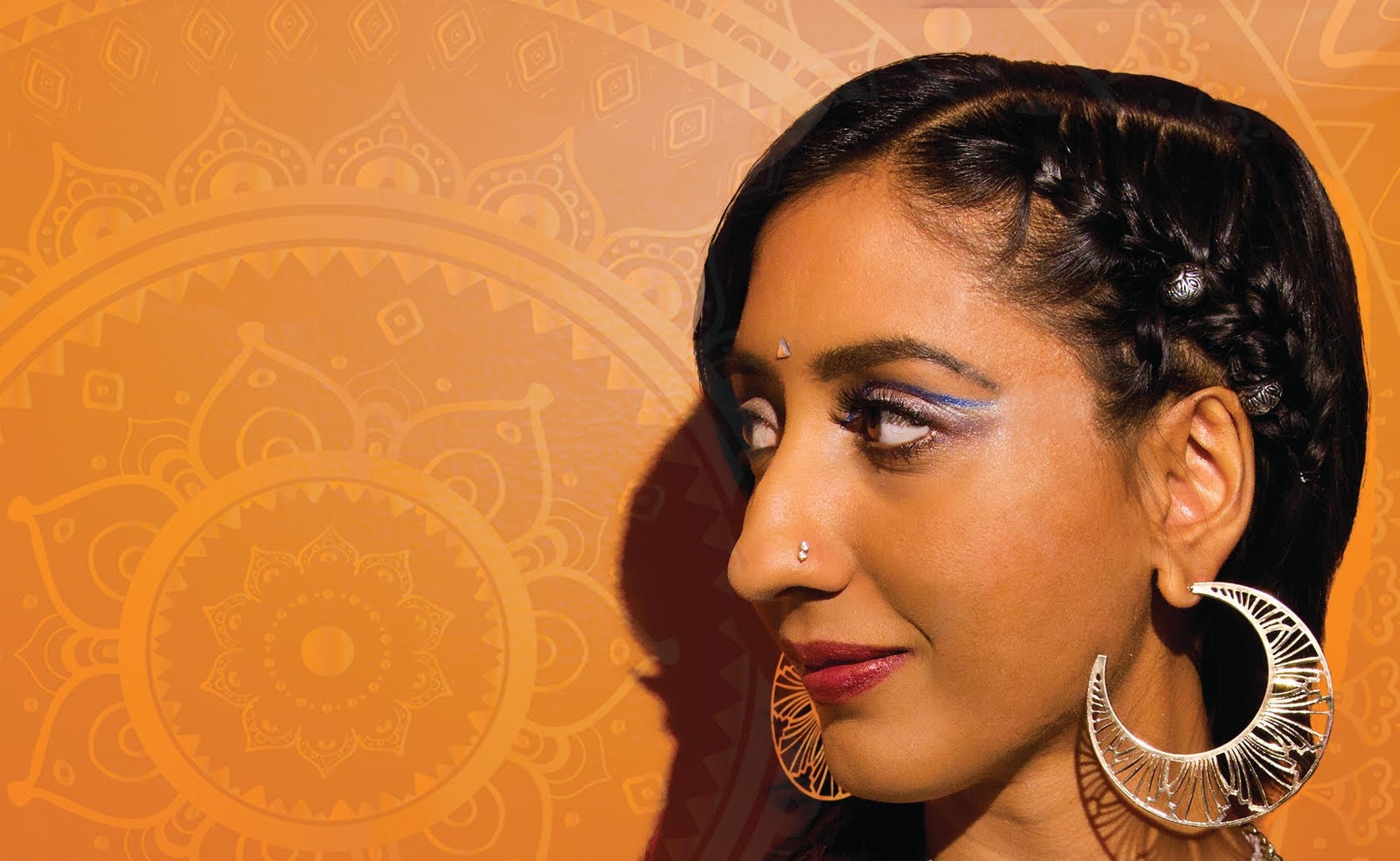 Deepen into bliss through your voice. Experience the art and joy of singing consciousness-transforming songs from the Indian tradition with Sheela Bringi.
Sheela is a classically trained Indian singer, harpist, and bansuri flautist whose work to bridge the musical worlds of India and America has been profiled by NBC News, NPR, Public Radio International, and others. She has performed in a wide range of venues, including concert halls and universities presenting traditional material, yoga studios leading kirtans and in dance clubs overtop throbbing, bass-heavy beats (she's toured with Karsh Kale, DJ Drez, and many others). Sheela has extensive training in North Indian classical, devotional and Western musical traditions, and past teachers include Indian maestros G.S. Sachdev and Aashish Khan, and Western contemporary greats such as Cecil Taylor and Meredith Monk. She currently studies Hindustani voice with Sri Subhashish Mukhopadyay. She is based in Boulder, CO, where she teaches Indian Devotional & Raga Singing at Naropa University.
Learn More: shebrings.com
Dances of Universal Peace
With Sára Rain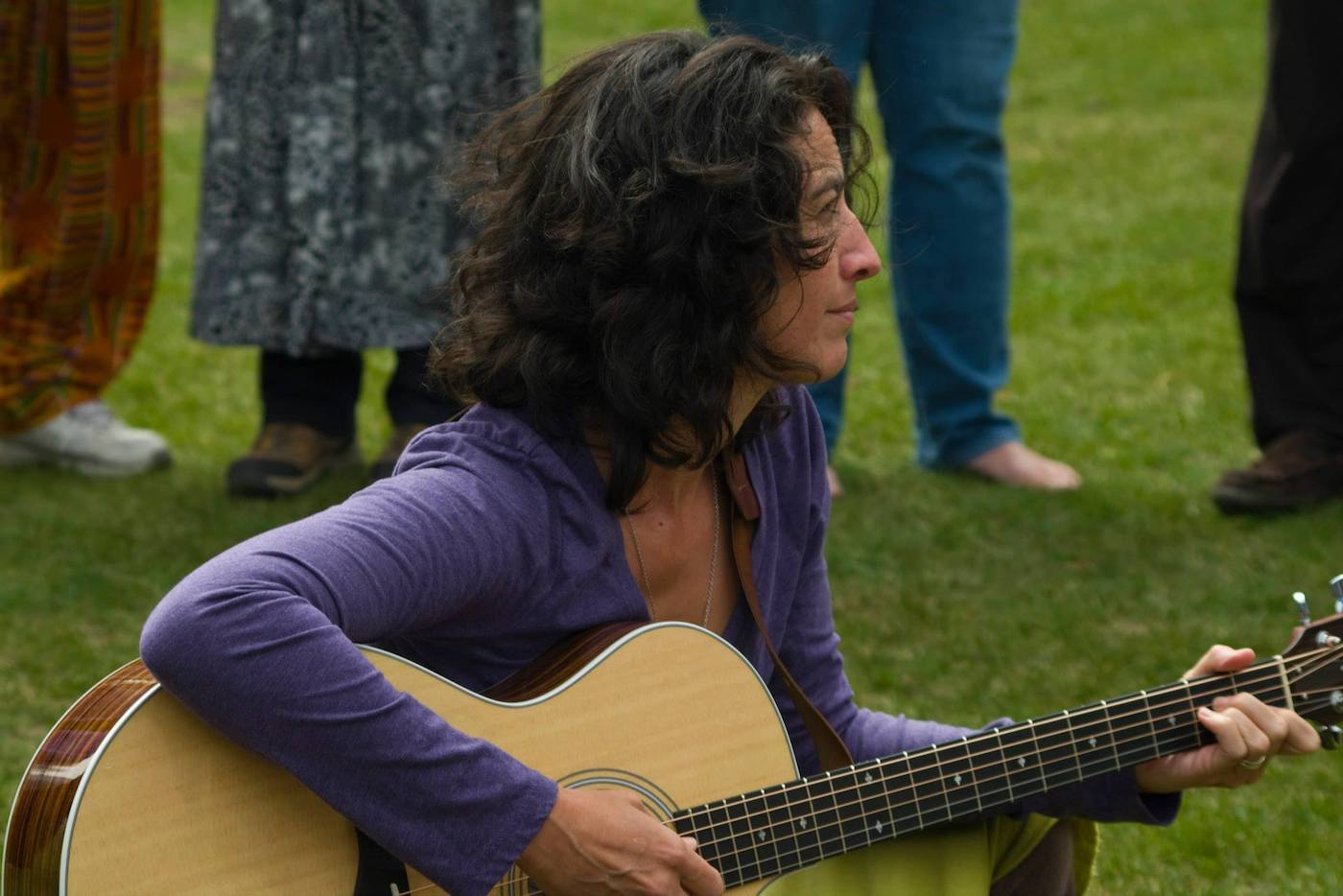 Dances of Universal Peace are a form of circle dances designed to bring the experience of prayer from many world traditions into the body, voice, heart and spirit. The Dances originated in the late 1960's through the vision of Murshid Samuel Lewis, a universalist Sufi master. The Dances have since been carried around the world, infused with intentions of peace and harmony. All Dances of Universal Peace are done in circles, which facilitates a communal experience of balance and mutual respect amongst all participants.
"The Dances I lead are tailored to the unique energy of each circle and designed with an awareness of the cycles and seasons of the earth, the energy and interests of the community, and celebrations of different spiritual traditions."
–Sára Rain
Learn More: trigoddess.org/dances-of-universal-peace