Transformational Workshops
(Classes for Unlearning)
Holy Heartbeat: the Art of Rhythm
with AJ Block of DidgeProject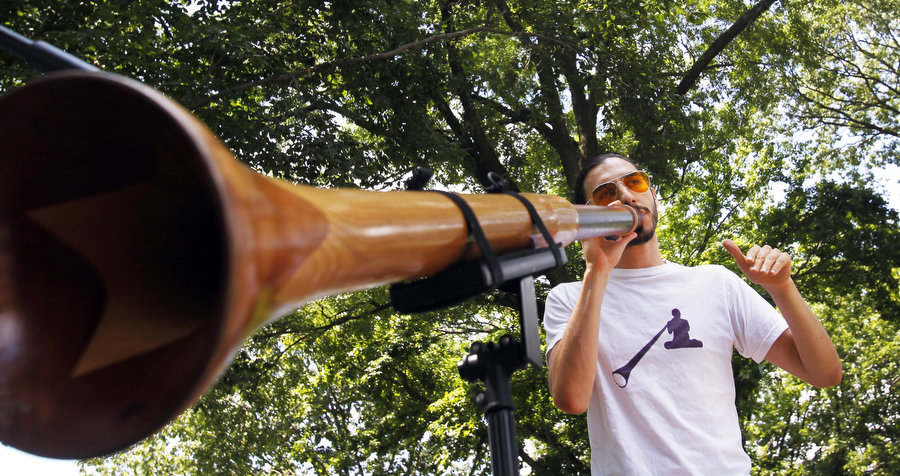 AJ Block is the director of Didge Project and is active as a didgeridoo teacher and performer. In addition to didgeridoo, AJ has spent years studying music traditions from all over the world including jazz (trombone and piano), western classical music, Indian Classical Music, guitar and world percussion. AJ has developed a number of programs for Didge Project including The ABCs of Didgeridoo, The Didgeridoo Skills Course, and Circular Breathing Mastery. He is also the author of Didge For Sleep, a didgeridoo learning method designed specifically for people with Sleep Apnea. As a performer AJ is a member of Dream Seed: A Shamanic Sound Journey. AJ is a founding member of Sacred Arts Research Foundation, a 501(c)(3) non-profit organization dedicated to the preservation of sacred art traditions through education, ritual and study. As a student of spiritual teacher Maestro Manuel Rufino AJ is an active member of the Golden Drum community. Connect with AJ at didgeproject.com, at @didgeproject on FB and Instagram and on the Didge Project YouTube channel. 
Workshop: Rhythm Skills
Learn to play rhythms from around the world in this workshop for all levels of musicians! By clapping and stepping to the beat, participants will develop a better sense of time and understand how to stay in the groove in a group setting.
Main Link: http://www.didgeproject.com
Author page: https://didgeproject.com/author/ajblock/
Facebook: @didgeproject
Instagram: @didgeproject 
Youtube: https://www.youtube.com/didgeproject7
Breathwork & Qigong
With Yasha S. Wagner
Amazonian Primordial Breathwork
Amazonian Primordial Breathwork is a shamanic practice of deep catharsis and liberation, accompanied by rhythmic movement and vocalization. Designed to alchemically eliminate the imprints and blockages in every Chakra, this particular Breathwork technique comes from the Paititi Institute for the Preservation of Indigenous Culture and Ecology in the Peruvian Andes, where Yasha once lived. Yasha has received the direct permission of Roman Hanis and the Paititi Institute to facilitate standing Primordial Breathwork practices, as adapted from the Yanomami nation of the Amazon rainforest.
Qigong Energy Work
"Qi Gong" literally means "Energy Work" and involves the movement of subtle energies through somatic practices, while harnessing awareness and conducting the "Qi" (vital life-force) through the "Dan Tiens" (energetic centers) and "Meridians" (energetic passageways) of one's being… thus learning to become a conduit between the Heaven and the Earth. Teaching us to perceive directly and to remain simultaneously upright and relaxed, Qigong is a powerful method for releasing tensions of body, mind, and soul. Yasha is certified as an instructor of Qigong exercises by the Rocky Mountain School of T'ai Chi Ch'uan in the Cheng Man-ch'ing lineage.
Learn More: lucidlifecare.com
Living in Spontaneous Presence
With Maya Bialik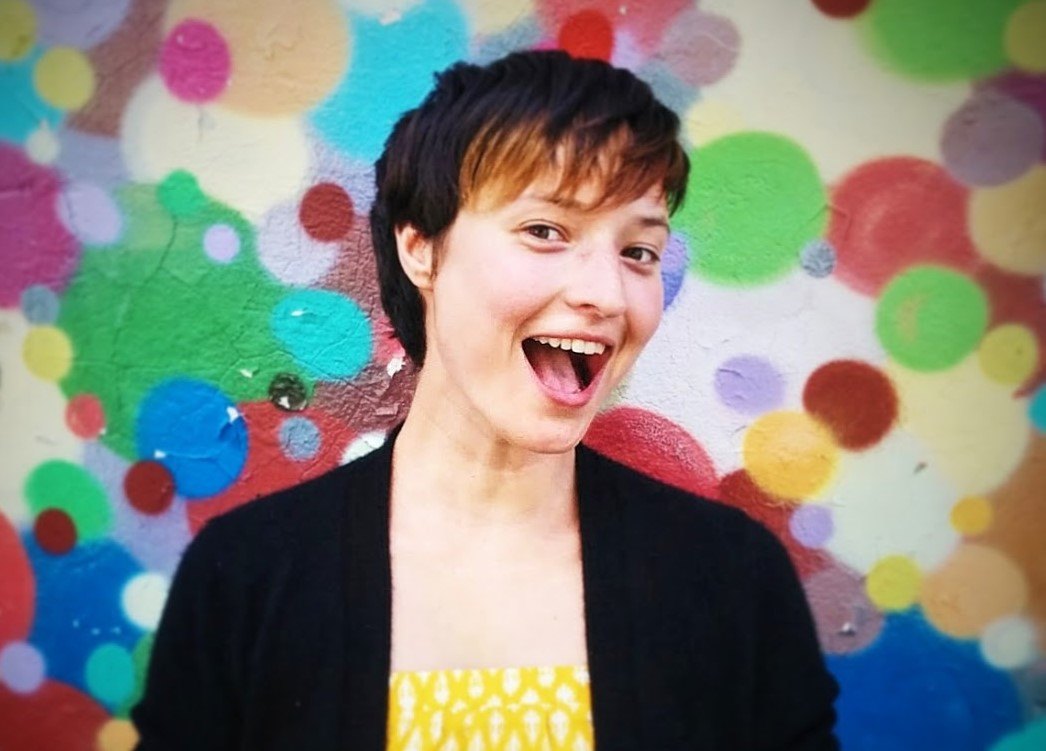 Maya Bialik has been performing, directing and producing improv in the Boston area for the past 5 years. She believes that improv can be a powerful tool for self discovery and group cohesion through practicing acceptance and joy. She infuses her improv teaching with her work on education research, creating an intentional space for play, learning, and giggles.
Modern Temple Dance
With Kalidasi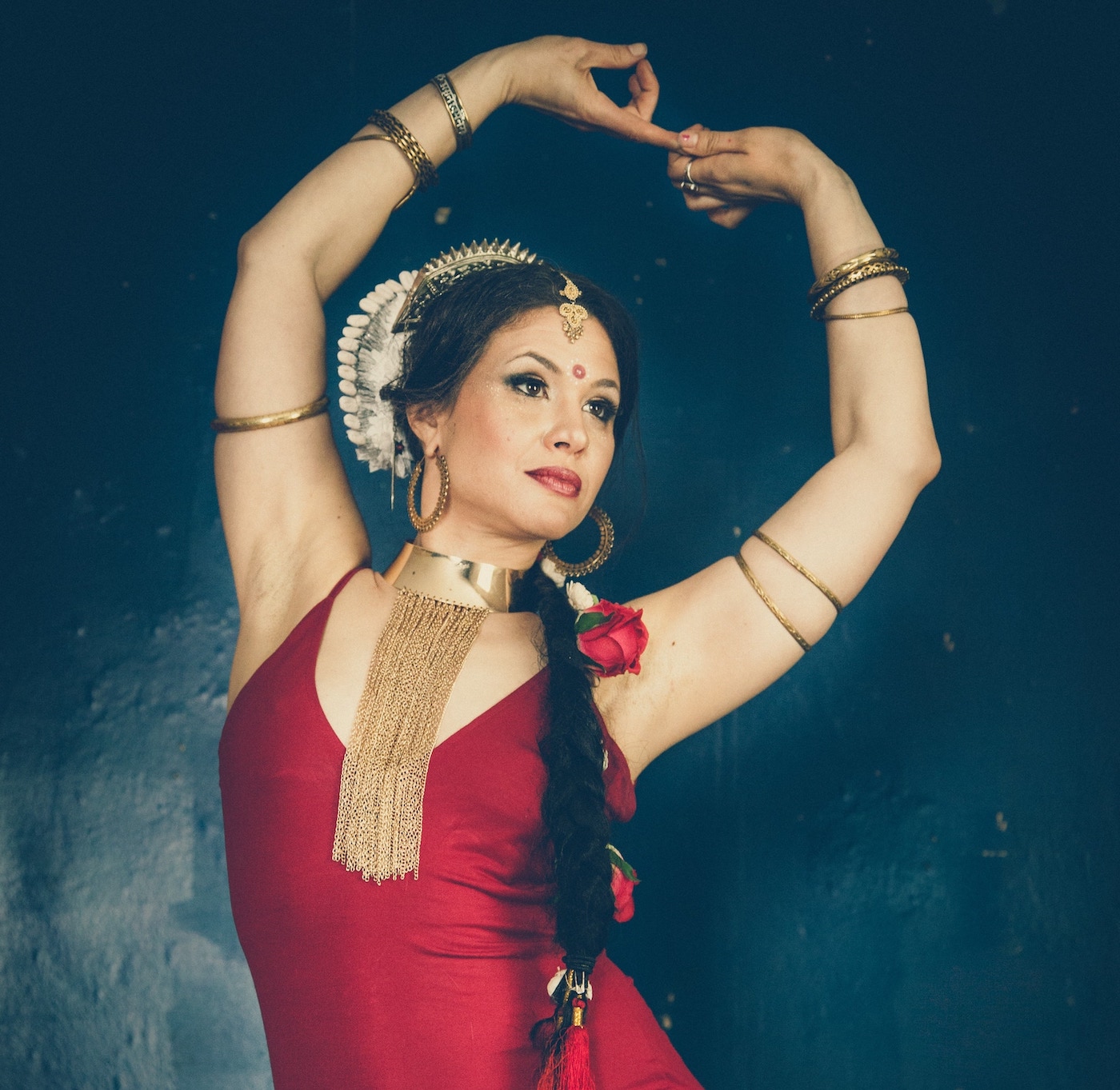 Kalidasi is an international dance mentor and performer from Boston, MA. In her professional work, she developed a dance philosophy and movement style called "Modern Temple Dance" that utilizes the natural movements of Bellydance and the devotional and philosophical approach of Classical Indian Temple Dance to recognize the human body as a living prayer and channel for Universal energy. Her dance is informed by her fifteen years of study in tribal fusion bellydance, Shakespearean theatre, Horton technique of Modern dance, and the classical Indian dances Odissi, Bharatnatyam, and Kathak. She studied Bharatnatyam with Deepa Srinath of Boston, and currently studies within the Mohapatra lineage of Odissi under her master teachers Colleena Shakti and Sudhansu Puhan in Pushkar, Rajasthan and locally with Mouli Pal. In 2012 she had the honor of performing Odissi at the Pushkar Temple Dance Festival, in Pushkar India, produced annually by the Shakti School of Dance and the Old Rang Nath temple. Kalidasi was also a principal member of Boston-based Vadalna Tribal Dance Company, directed by Naraya Ligouri from 2009-2015. She has trained extensively with internationally renowned teachers Rachel Brice, Zoe Jakes, Ashley Lopez, Colleena Shakti, Mardi Love, and Miriam Peretz. She continues to build co-collaborative workshops and perform internationally and is passionate about teaching the transformative powers of dance
Sufi Whirling Workshop
With Juliet Rabia Gentile
The Sufi poet Rumi originated the practice of Sema, also known as Sufi whirling, in 13th century Turkey. Sema means to listen to the sound of Divine Reality that is always calling us home. Sufism is a religion of Love, beyond all forms and creeds, and it's primary aim is to bring one into the presence of the beloved.
Through body-centered movement, breathing exercises, vocalizations and drumming, we will focus on awakening our spiritual heart, clearing energetic blockages in the body and becoming a channel of divine love. This moving meditation is not a way to tune out, but rather a practice to harmonize body, mind and heart to the inherent beauty and unity of the natural world, from the smallest atom to the stars.
These practices have been transmitted through a lineage of Sufi masters originating in 17th century Istanbul.
Learn More: julietgentile.org/sema
InterSpiritual Meditation
With Rory McEntee & Netanel Miles-Yépez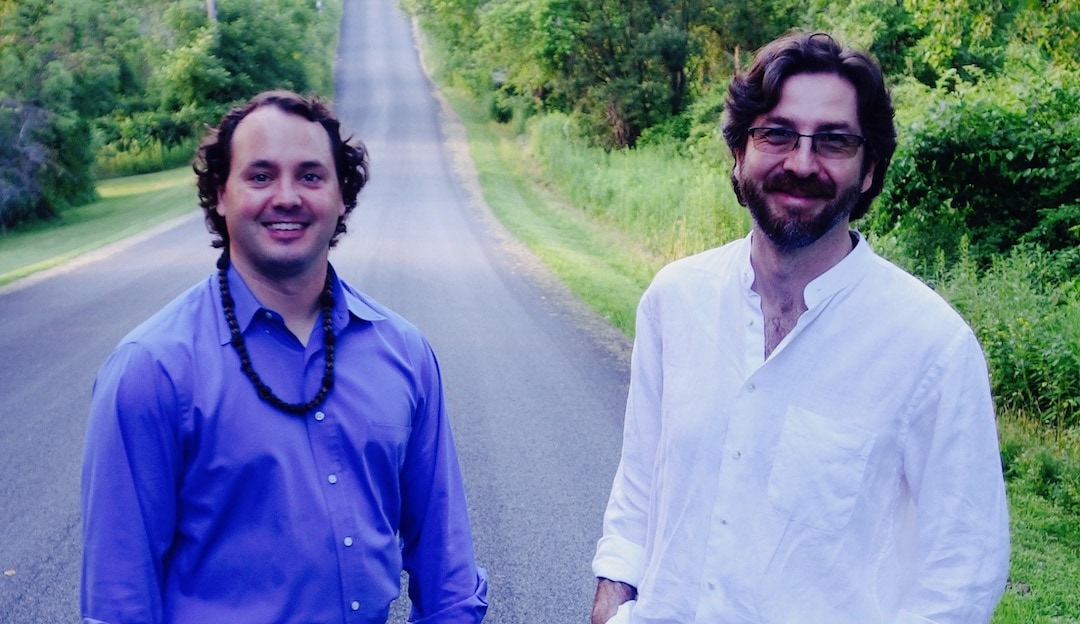 In an increasingly integrated world, providing access to a variety of spiritual teachings and practices, many have wondered how an interspiritual process of meditation would look. Some want to know how can we meditate and practice together in a way that transcends religious boundaries. Others wonder what practice they can do that does not require membership in a particular tradition. Charis InterSpiritual Meditation (pronounced, care-iss, from the Greek for 'grace') is meant to address these questions.
During this short workshop, Rory McEntee and Netanel Miles-Yépez of the Foundation for New Monasticism & InterSpirituality, will provide the essential elements of a simple and effective interspiritual practice, discussing its origins in the Christian contemplative tradition, and its relationship to other religious traditions.
Rory McEntee — As a close friend and mentee of the late Brother Wayne Teasdale, Rory helped to found the Interspiritual Movement, traveling and participating in dialogues with world spiritual leaders, including His Holiness the Dalai Lama. He currently serves as Executive Director of the Foundation for New Monasticism (see (contact info blocked)). Rory is currently working on the development of a "new monastic theology." He co-wrote the New Monastic Manifesto with Adam Bucko and is co-author of The New Monasticism: An Interspiritual Manifesto for Contemplative Living (Orbis Books, 2015), which presents a philosophical, theological, and poetic vision for new monastic life, as well as methodologies for its praxis.
Netanel Miles-Yépez is an artist, comparative religion scholar, and Sufi spiritual teacher. A student of interfaith pioneers, Rabbi Zalman Schachter-Shalomi and Father Thomas Keating, he teaches on meditation and mysticism around the country, and comparative religion in the Department of Religious Studies at Naropa University. He is the translator of My Love Stands Behind a Wall: A Translation of the Song of Songs and Other Poems.
Introduction to Astrology 101
With Stephanie Hope
Stephanie Hope is a member of the Golden Drum community and grateful student of intertribal elder Maestro Manuel Rufino with whom she has studied astrology, meditation, yoga, reiki, plant medicine, and the sacred teachings of many traditions since 2011. She interweaves this knowledge with her work as a registered nurse, health coach, and doctoral student in integrative nursing. Stephanie's gift lies in guiding others to ground spiritual wisdom into their everyday lives, habits, and choices.
Stephanie will be teaching an Intro to Astrology workshop at HeartFire 2019…
Learn More: hopeholistic.com
Raj is a mindful movement teacher based in beautiful Boulder, Colorado. Raj leads yoga teacher training programs and teaches vinyasa, Acroyoga, partner yoga, and arm balance and inversion classes and workshops throughout Colorado. He works to keep a beginners mind and continue his education and the evolution of his teaching style to keep it fresh and inspired. He is most often found hiking in the mountains or hanging at the pool with his daughter Liana.
Heart – This class is meant to set you up for the incredible weekend. We will build strength in order to create vulnerability. We will move through various heart opening poses meant to allow space for what you are ready to receive. We will move breathe and sit in preparation for the day ahead. This is an all levels class.
Fire – In this class we will build our inner fire (tapas). Through a combination of flow, breath work, arm balances and holding poses we will cultivate heat and energy to move forward. We will all leave feeling energized and refreshed. This is an all levels class.
Learn More: rajseymour.com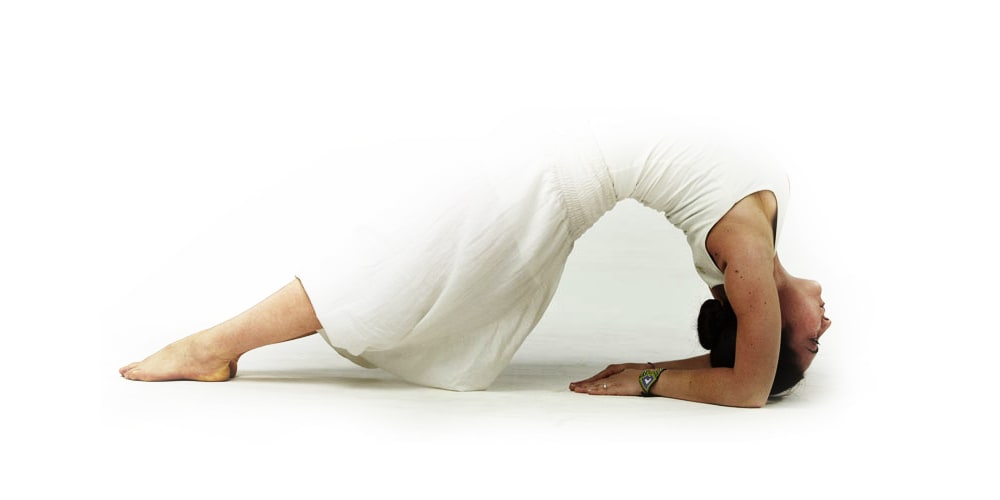 Alyona Mindlin's classes incorporate over a decade of practice in Yoga, wellness, movement, breath work, sound, and more. The key ingredient is love and the purpose is to activate consciousness. Perfect for those that want to clear through old Karma in the body, mind, heart, and soul. Come to feel renewed, empowered, and abundantly grateful for this magical life.
Learn More: awakenmyheart.love
Sufi Poetry and Chanting
With Puran Lucas Perez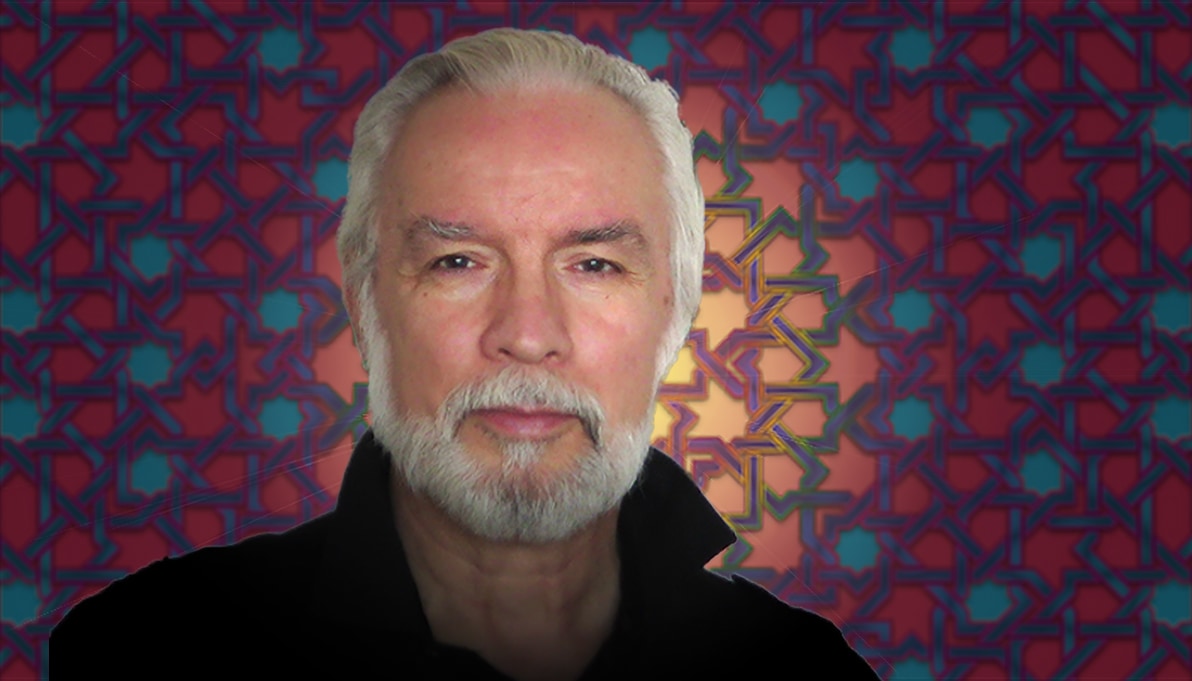 Puran Perez has been learning, teaching, deepening, guiding on the path of the Sufi Way in Europe and North America for almost 50 years. His focus in this continues to be the development of transformational awareness through creativity and the refinement of consciousness in everyday life. Honored by the title of Murshid in the evolutionary Chisti lineage of Hazrat Inayat Khan, Puran is a direct initiate of Fazal Inayat Khan, the founder of The Sufi Way and Inayat's grandson.
Learn More: puranperez.com