Transformational Workshops
(Classes for Unlearning)
Line-up for Oct. 30th-Nov. 2nd, 2020 Online
Quechua Sacred Song Class
with Wayra Wanka Wagner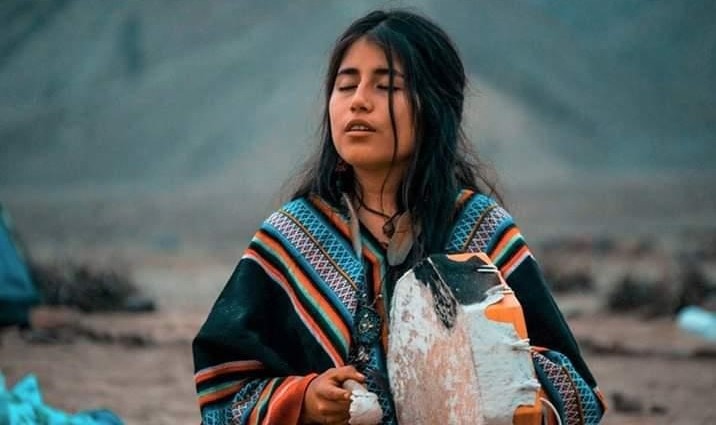 Wayra is a Muisca-Quechua traveler of spacetime, visionary artist, vegetarian chef, and sacred song teacher from South America. Born in Colombia and raised by her Mestiza-Quechua family in Colombia and Peru, Wayra has studied the ancestral healing practices and traditional sacred arts of her lineage. Wayra now lives in the mountains of Colorado, where she instructs Sacred Song Classes every week, co-facilitates meditation workshops with her partner Yasha, and supports the mission of Worldchangers Organization with her gifts and passions.
Profesora de cantos sagrados, artista visionaria, chef vegetariana, directora de Worldchangers Organization. Aprendiz de la Tradición Iniciática de las cuatros direcciones. Viajera del tiempo y del espacio en servicio al nuevo tiempo "Inkary". Facilitadora de saberes ancestrales y círculos del sagrado femenino, creadora consciente, y estudiante de la vida.
Learn More: trismegistus.academy , worldchangers.us
T'ai Chi Ch'uan Martial Arts
with Yasha S. Wagner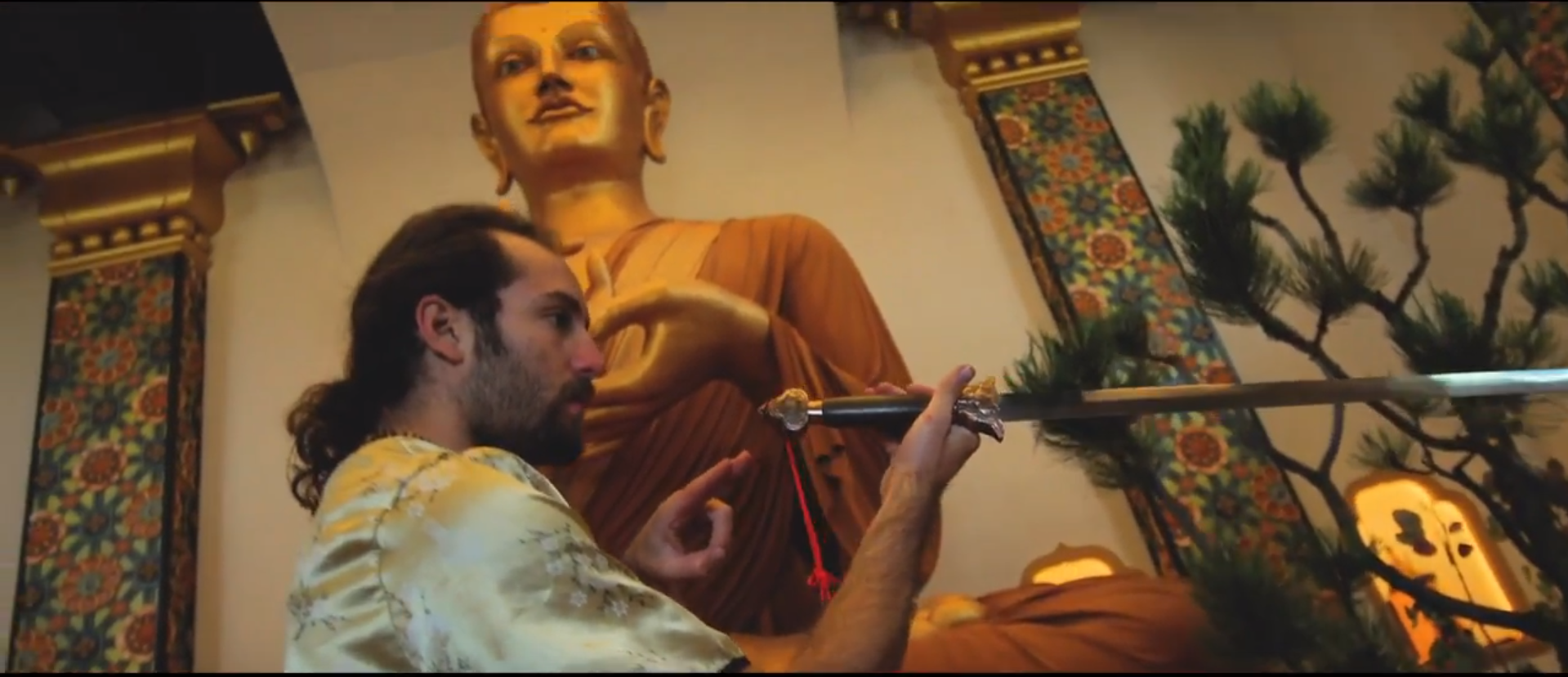 Dedicated to the vision of inner world peace, Yasha is an MC, polymath, and founder of Worldchangers Organization 501(c)3 and its Eight Limbs initiatives — which include HeartFire Festival, Trismegistus Academy, and the HauxHouse Land-Based Community Center. As a student of the Universal Initiatic College and an initiate of both the Inayati-Maimuni Order and the Intertribal Altar, Yasha leads ceremonial rites of passage and interprets dreams. He has also been traditionally trained and authorized to facilitate T'ai Chi, Breathwork, Zikr, and meditation. Having studied World Wisdom Traditions at Naropa University, Yasha is now completing his PhD in Jungian Psychology at Pacifica Graduate Institute. Since his earliest childhood memories, Yasha has been traveling all over the world, while actively receiving and sharing interspiritual practices and initiatic traditions.
Learn More: lucidlifecare.com
Five Elements Chinese Medicine
with Nirete Llopis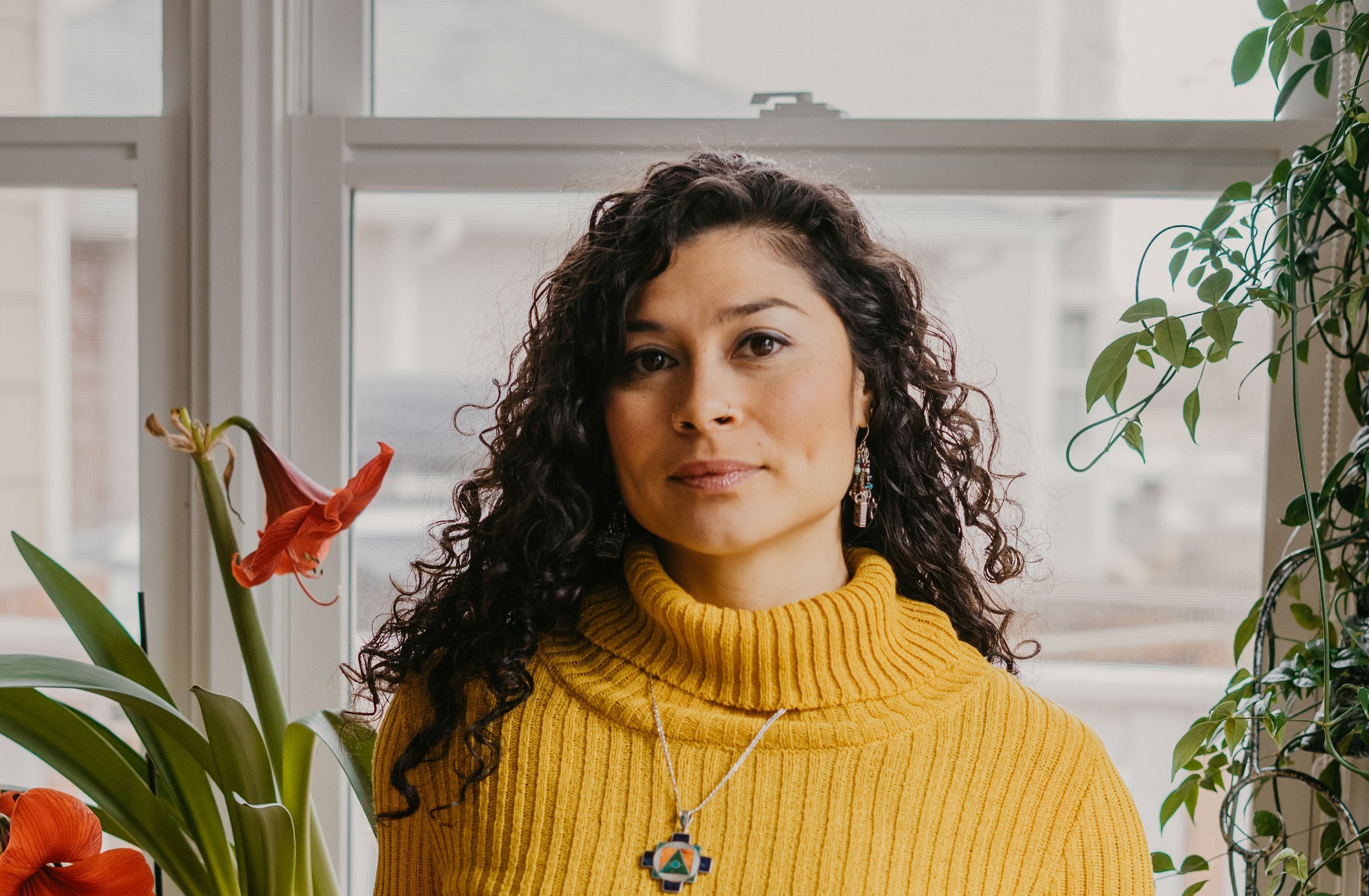 Nirete's path to earth-based healing and the wisdom practices of indigenous peoples began at an early age. Now, after owning a yoga and dance studio, traveling to 25 countries, and studying various healing modalities and movement practices, Nirete has learned that we are most able to heal when our mind, body, and spirit are immersed in an environment that promotes healing. She has apprenticed and earned certifications in disciplines such as Yoga, meditation, and traditional Thai Massage. Nirete is now enrolled in a Masters of Science and Oriental Medicine degree program, where she is continuing to deepen her study of Oriental Medicine. 

As a multi-cultural and multi-ethnic woman of color, Nirete feels a calling to provide opportunities for people of color to connect with indigenous teachings. Following her heart's passionate mission, Nirete launched a cultural sanctuary in 2019 called Nourishing Nature, which uses soul-centered coaching and community engagement events to nourish the nature within. Nirete will be teaching an intro to the 5 elements system of Chinese Medicine.

Symbolism of the Sacred Chakana
with Manuel Cedano Mongrut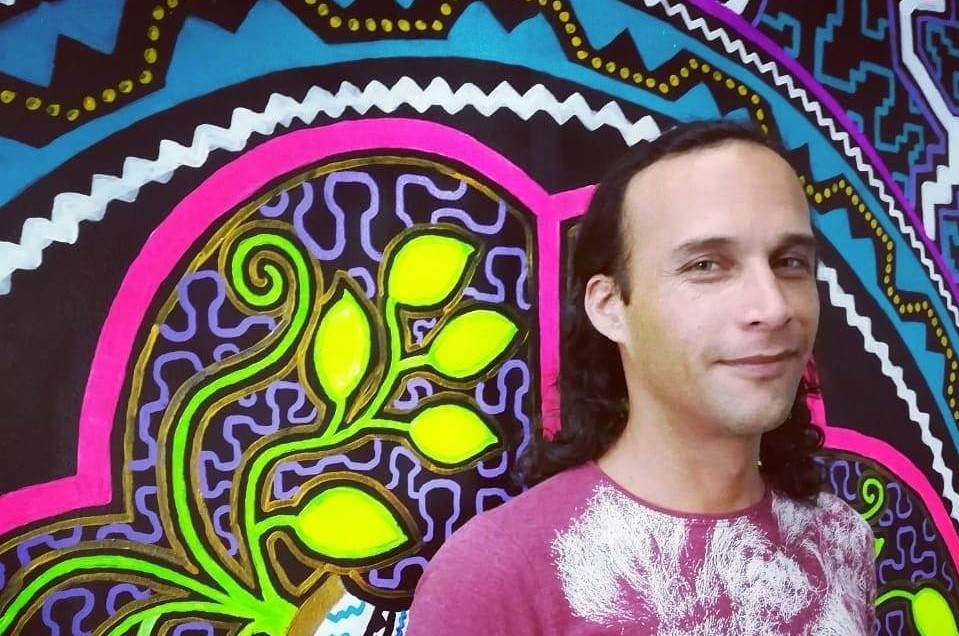 Terapeuta holístico, iniciado en los conocimientos ancestrales andinos y amazónicos, profesor de meditación, canalizador y difusor de La Chakana 33, promotor del florecimiento de la consciencia humana desarrollando nuevos métodos y espacios que lo faciliten.
Indian Kirtan
Divine Singing with Sheela Bringi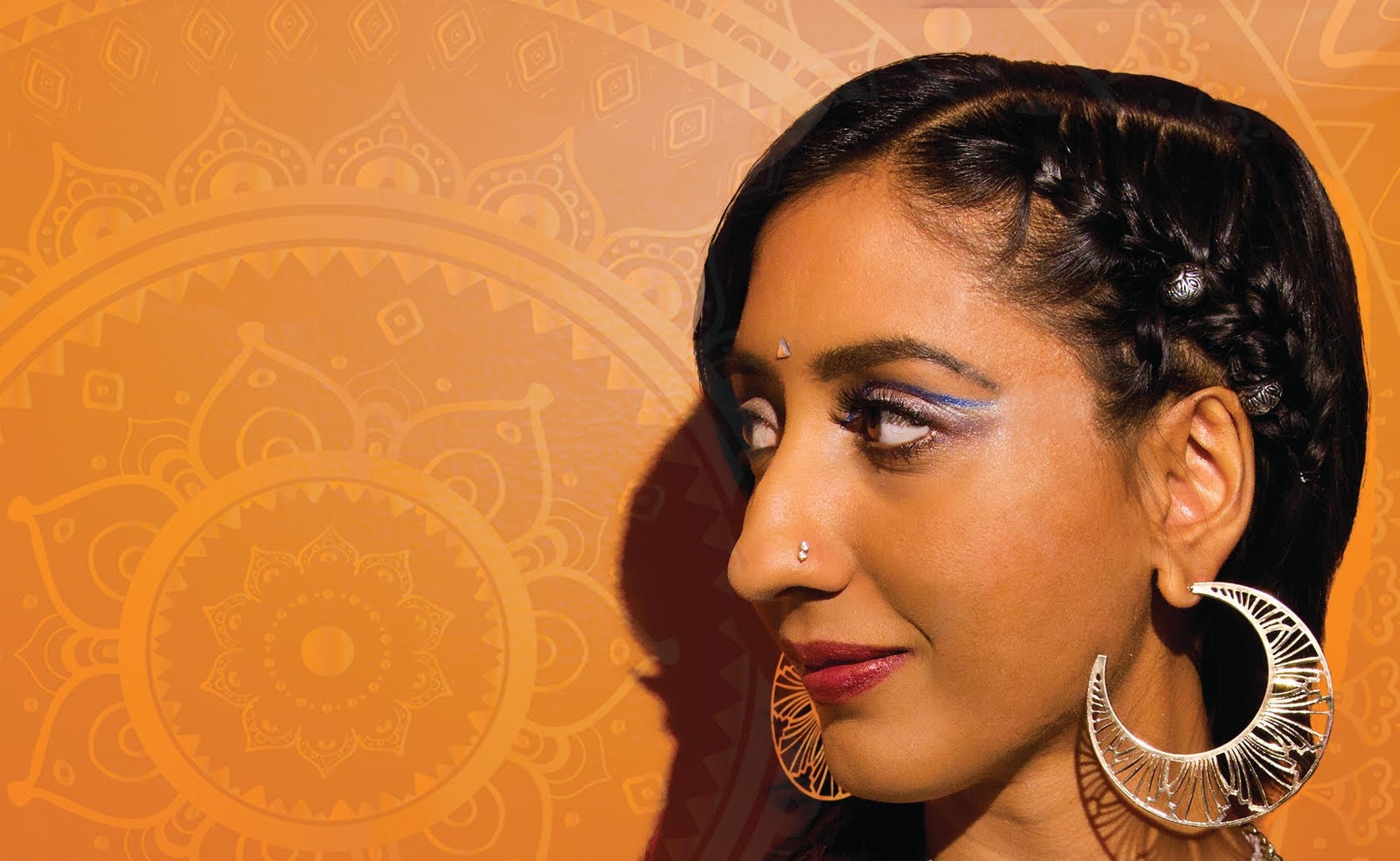 Deepen into bliss through your voice. Experience the art and joy of singing consciousness-transforming songs from the Indian tradition with Sheela Bringi.
Sheela is a classically trained Indian singer, harpist, and bansuri flautist whose work to bridge the musical worlds of India and America has been profiled by NBC News, NPR, Public Radio International, and others. She has performed in a wide range of venues, including concert halls and universities presenting traditional material, yoga studios leading kirtans and in dance clubs overtop throbbing, bass-heavy beats (she's toured with Karsh Kale, DJ Drez, and many others). Sheela has extensive training in North Indian classical, devotional and Western musical traditions, and past teachers include Indian maestros G.S. Sachdev and Aashish Khan, and Western contemporary greats such as Cecil Taylor and Meredith Monk. She currently studies Hindustani voice with Sri Subhashish Mukhopadyay. She is based in Boulder, CO, where she teaches Indian Devotional & Raga Singing at Naropa University.
Learn More: shebrings.com
HeartFire Yoga Asana
with Raj Seymour
It wasn't that long ago that Raj taught wilderness survival skills and environmental education to kids of all ages. One day the principle at one of the high schools he worked at, asked him to lead an all girls Yoga and Meditation class. While teaching asana, Raj would theme his classes on female empowerment, body issues and self respect. After a year and a half of teaching yoga to teenage girls, it became time to begin teaching to a more relatable audience. After finishing the 200 hour training he wanted more. Raj went on to get teacher certifications in AcroYoga, and with the YogaSlackers. He found that both of these training's greatly complemented his teaching and created a profound shift in both his personal practice and his life.
Raj now co-leads several teacher training programs a year and teaches vinyasa and restorative yoga classes at several yoga studios in Boulder. He also teaches acro-yoga, partner yoga, and arm balance and inversion workshops. He also volunteers his time teaching yoga at local high schools and is on a committee looking to bring yoga into schools as an alternative to traditional P.E. classes. Over the years he has worked on keeping a beginner's mind through study, practice and play Raj continues to strengthen his education and evolve his teaching style to keep it fresh and inspired.
Learn More: rajseymour.com
Breathwork & Cold-training
with Kenleigh Vazquez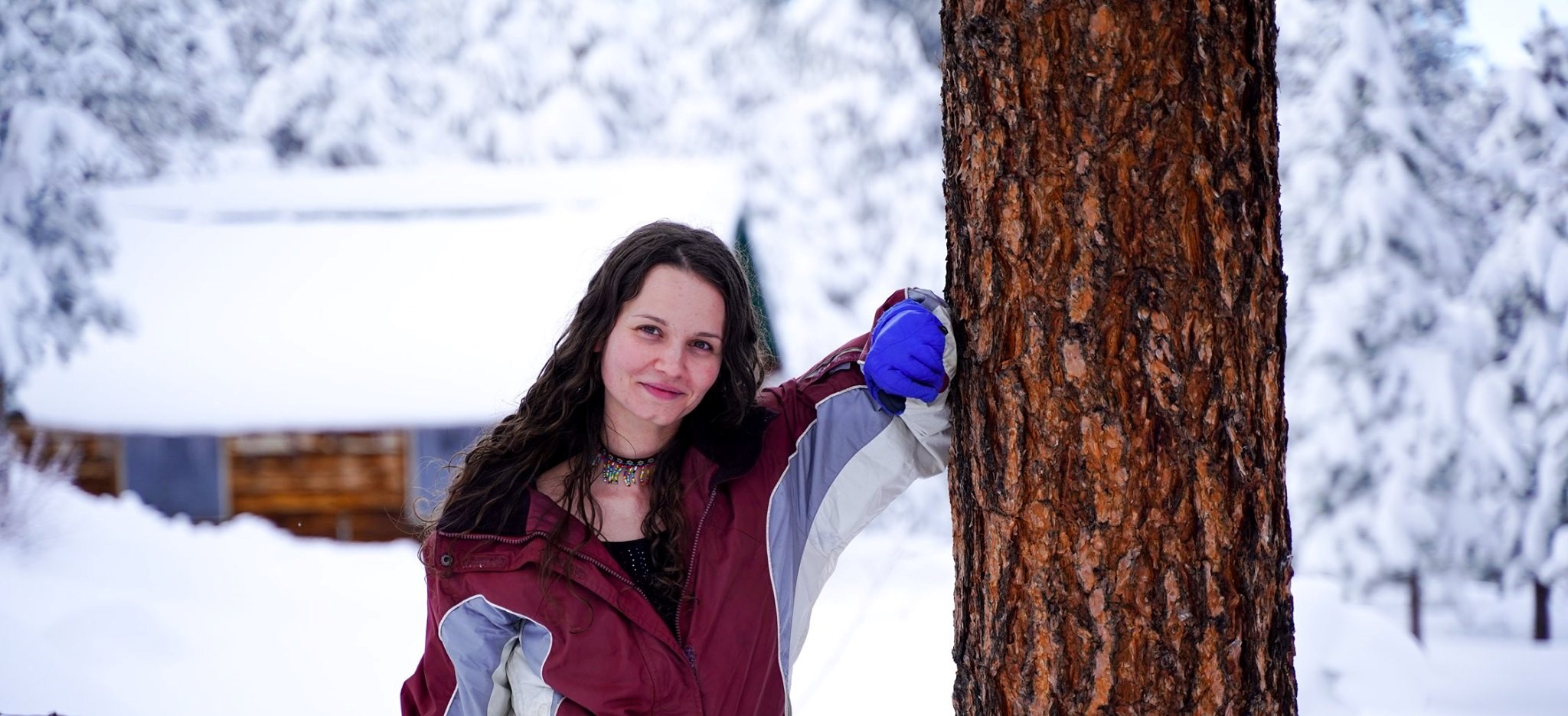 Sufi Zikr Meditation
with Netanel Miles-Yepez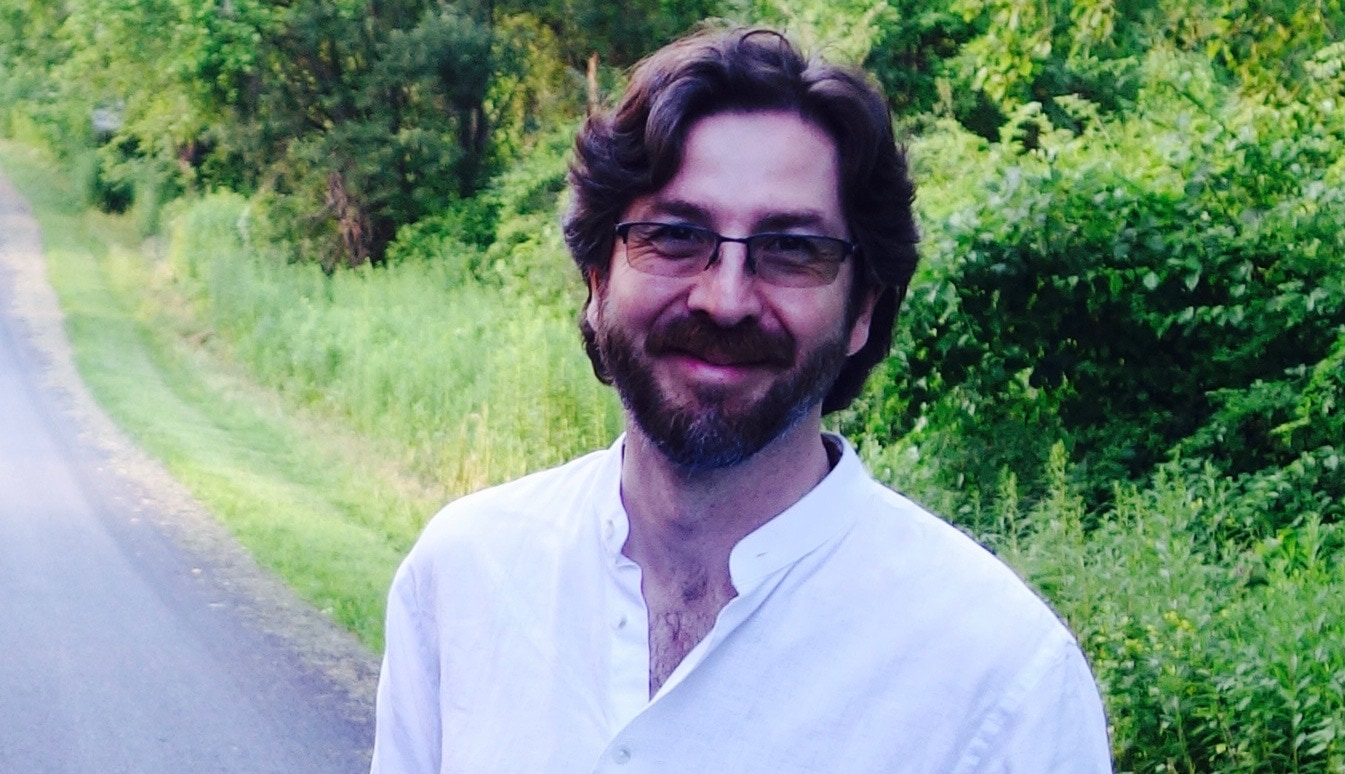 Pir Netanel (Mu'in ad-Din) Miles-Yépez is the current head of the Inayati-Maimuni lineage of Sufism. An artist, writer, and scholar of comparative religion, Pir Netanel studied History of Religions at Michigan State University and Contemplative Religion at the Naropa Institute before pursuing traditional studies and training in both Sufism and Hasidism with his pir and rebbe, Zalman Schachter-Shalomi, the famous pioneer of inter-faith dialogue and founder of the Jewish Renewal movement, as well as masters of various other traditions, including Father Thomas Keating. He has been deeply involved in ecumenical dialogue and is considered a leading thinker in the InterSpiritual and New Monasticism movements.
He is the translator of My Love Stands Behind a Wall: A Translation of the Song of Songs and Other Poems (2015), the co-author of the critically acclaimed commentary on Hasidic spirituality, A Heart Afire: Stories and Teachings of the Early Hasidic Masters (2009), the editor of various works on InterSpirituality, including Meditations for InterSpiritual Practice (2012), and a new series of the works of the Sufi master, Hazrat Inayat Khan, annotated and adapted into modern English.
Learn More: http://inayati-maimunis.org/